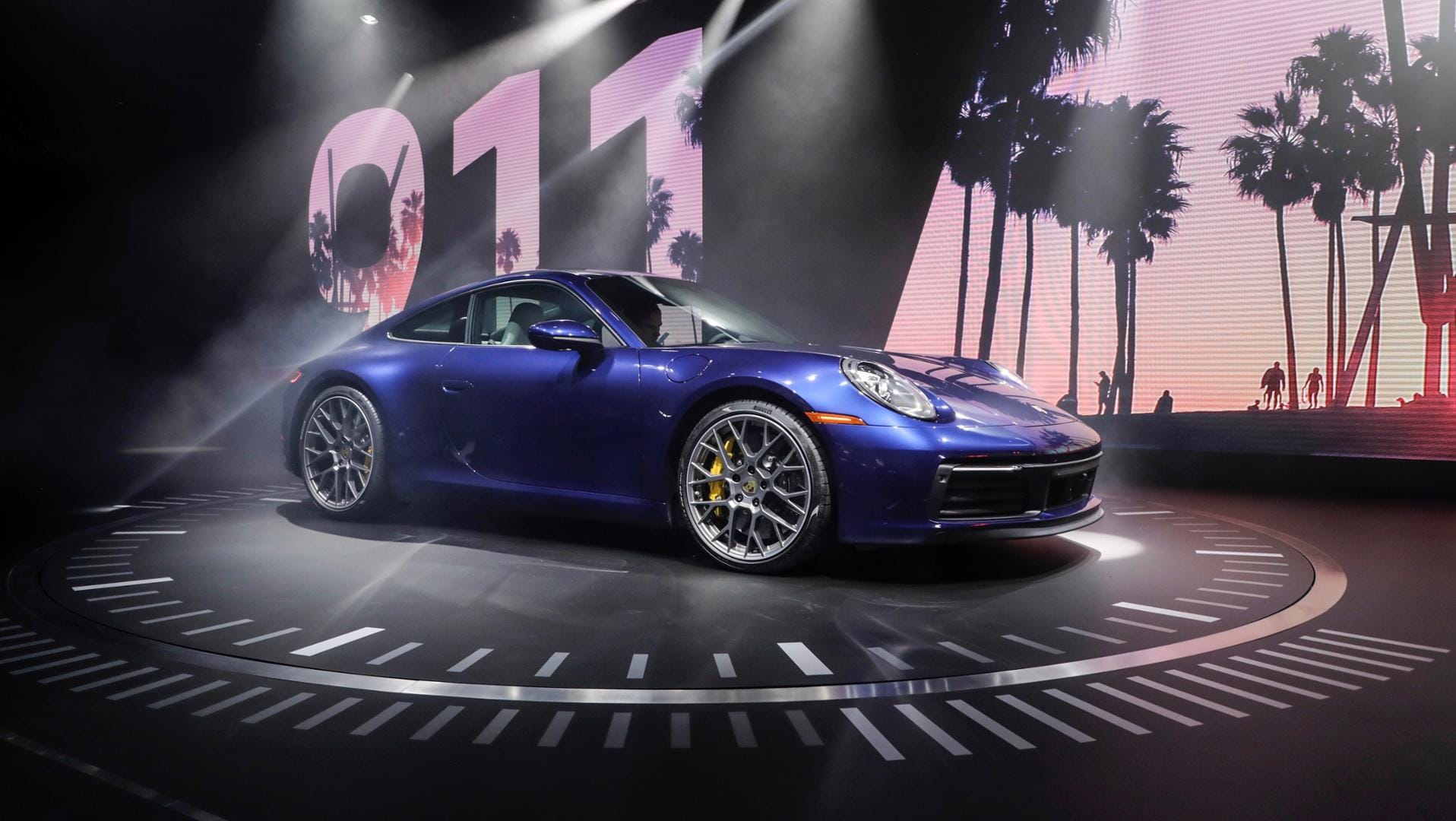 At the Los Angeles Auto Show in Petree Hall, Porsche introduced their 8th generation of 911. Oliver Blume, CEO of Porsche AG, comments on Porsche's history in California. "California is the ideal place to introduce the new 911. California has been like a second home to Porsche for decades. The 8th generation of the 911 is even more powerful, even more emotional, and even more efficient than its predecessor – and also offers extensive digital features. And in spite of all the innovations, the 911 is still just what it has always been: a pure sports car and the pulsing heart of Porsche: our icon."
Keeping their DNA and character as a central focus, the new 911 has enhanced its muscular look, expanded to a 10.9-inch touchscreen, and so much more. The new 911's design combines the classic designs with hues of modern to satisfy all drivers' needs.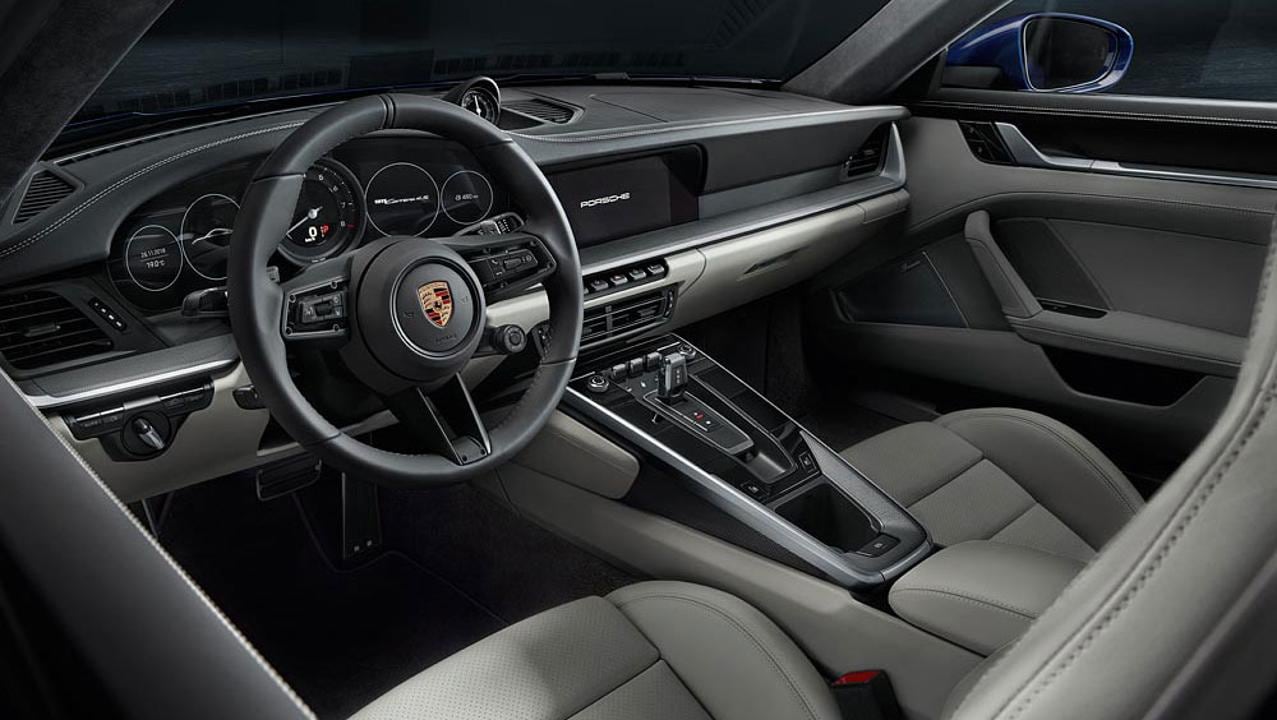 Looking inside, the dashboard boldly inspired from the 1970 models of the 911. With two distinct horizontal wings bordering the dash, it pays tribute to its ancestors. However, it certainly does not lack innovation and a sleek modern style. The 10.9-inch touchscreen rests just above 5 classically styled toggle switches – allowing for a seamless yet easy to use interface. A thorough lineup of safety options come standard on this model and even more are available. Wet mode and camera-based warning and brake system come standard on all 911s now. Night Vision assist with thermal imaging is having its debut as an option and full adaptive cruise control will also be available.
Of course, the engine remains a powerhouse of engines. The new 911 is powered by refined turbocharged flat-six engines. Porsche first made adjustments to adhere to new regulations on gasoline engines; however, they also made great performance tweaks as well. Performance enhancements were made in the areas of responsiveness, endurance, torque, revving ability, and the overall feel of the car.
Porsche was able to offer a modern and powerful twist to their 911 model while still paying tribute to the classic. This new model will thrill both first-time 911 drivers and lifelong enthusiasts.