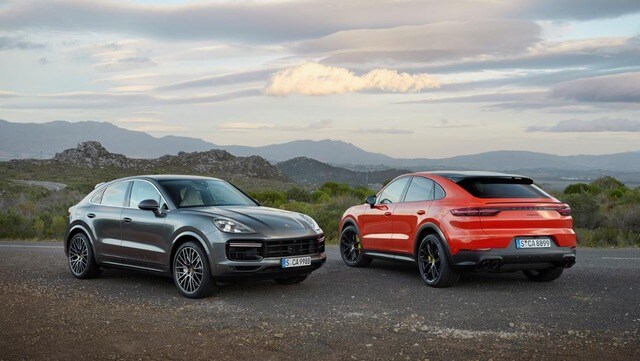 The Porsche Cayenne family just got a whole lot bigger. Porsche designed a sleek and demanding new Cayenne Coupé model—inspired from the current Cayenne, but fine tuned to have a sportier feel and look. Available to the market with two high-performance engines, it sprints from 0 to 60 mph in 3.7 seconds. Adjustments made to the body, engine, as well as other parts, give the driver a deeper sense of sport and control.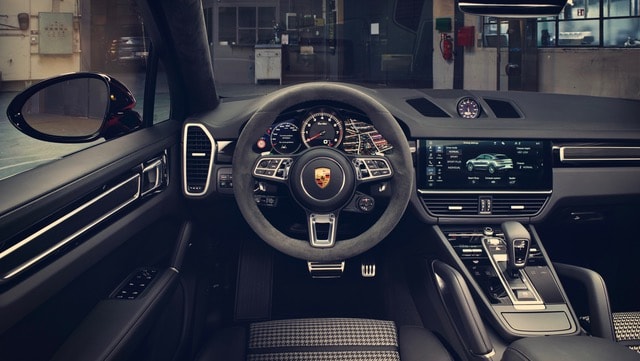 Oliver Blume, Chairman of the Executive Board of Porsche AG, said, "The Coupé includes all the technical highlights of the current Cayenne, but has an even more dynamic design and new technical details that position it as more progressive, athletic, and emotional."
A defining characteristic of the Coupé is its perfectly balanced proportions. One of which is the low riding smooth roofline. While dropping nearly 20 millimeters off the roof, Porsche still offers two unique roof options; an enormous panoramic roof (standard) or an optional carbon roof for added agility. At the end of the roof lies a roof spoiler to compliment the new adaptive rear spoiler. Together these two work as part of Porsche Active Aerodynamics (PAA). The adaptive rear spoiler rests perfectly in line with the body and then stretches 135mm when the vehicle exceeds 55mph. Having its rear doors redesigned, the Coupé sits 18 millimeters wider at the rear end, giving a muscular appearance and increasing contact pressure on the rear axle. Combining the sleek roofline and broad rear, the Coupé looks ready to leap forward at a moment's notice.

While the Cayenne Coupé is sporty and agile, it is also comfortable and spacious. The front sports seats have eight-way adjustments to balance comfort and lateral supports. For the rear passengers, standard is a beach seat designed like two individual seats. Otherwise, the comfort rear seats which are seen in the Cayenne can be selected at no additional cost. Nevertheless, rear seats rest 30 millimeters lower than the Cayenne, giving passengers a gracious amount of headspace. Additionally, the rear seats fold down and more than double the boot capacity.

The Cayenne Coupé is one of a kind when it comes to a sporty and sleek exterior in its segment. Porsche took what customers love of the Cayenne and wanted in thrill to create a dynamic sports SUV. Watch the highlight film here.