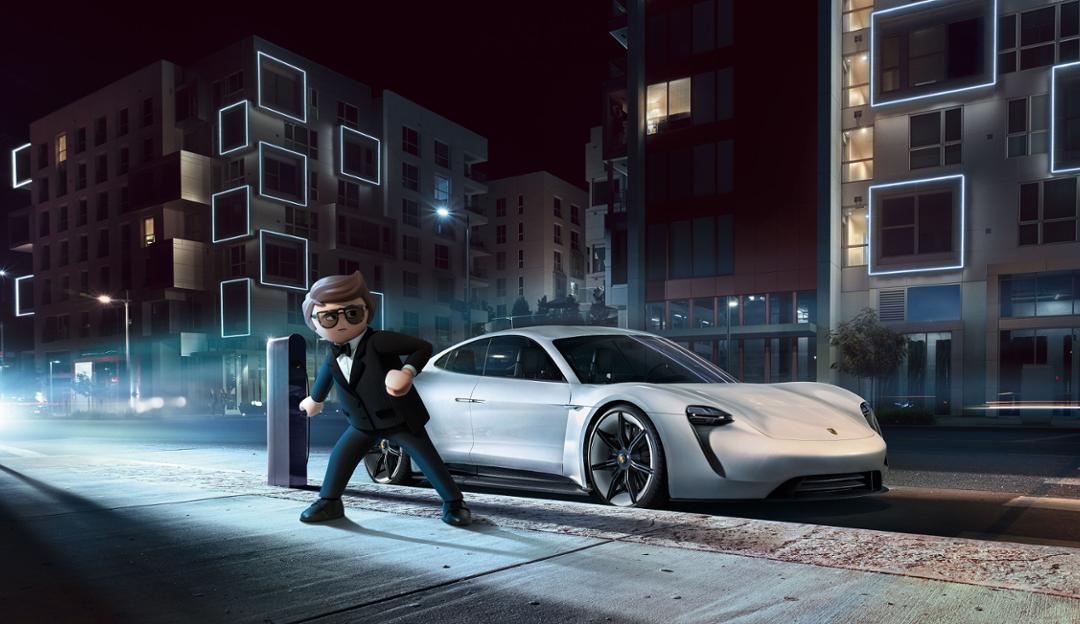 Secret agent, Rex Dasher, zooms around in the Porsche Mission E sports car in the film Playmobil: The Movie. Concept car, Mission E, is the prototype of the all-electric Porsche Taycan. The Taycan is the first all-electric Porsche and is expected to launch in September. Until then, Rex Dasher is enjoying zipping around his Mission E in Playmobil: The Movie. The film premiered in Germany on August 4th and will spread to other German theatres on August 29th.
Since 2014, Porsche and Playmobil have collaborated on various play sets and marketing projects. However, this premiere is their first full film project they have created. Kjell Gruner, Head of Marketing at Porsche AG, says, "Porsche was Playmobil's first licensed product. Since then we have brought out a carefully designed new set every year, each of which has been enthusiastically received by children, teenagers and their parents. This successful cooperation will now be crowned by a movie."


Playmobil: The Movie features Marla who is on the hunt to bring her recently vanished younger brother, Charlie, back home. Charlie disappeared into an animated Playmobil universe. As she trudges though the new worlds, Marla stumbled upon many types of allies; a food truck owner, a robot, a fairy, and secret agent, Rex Dasher. With a James Bond persona, Rex is a natural charmer and drives a stunning all-electric Mission E. Even with the futuristic design of his car and natural charm of Rex, Marla and Rex both learn they have to come together to achieve. Their success comes when they collaborate and believe in themselves. Playmobil: The Move is directed by Lino DiSalvo, director of Frozen.


On August 10th and 11th, the Porsche Museum premiered Playmobil: The Movie. The premiere was part of the Porsche4Kids summer program. Aimed for children between five and fourteen years old, the holiday program started on August 3rd and continued until the 25th. Mascots of Rex Dasher and Tom Targa will pop into the holiday event alongside the autograph sessions.