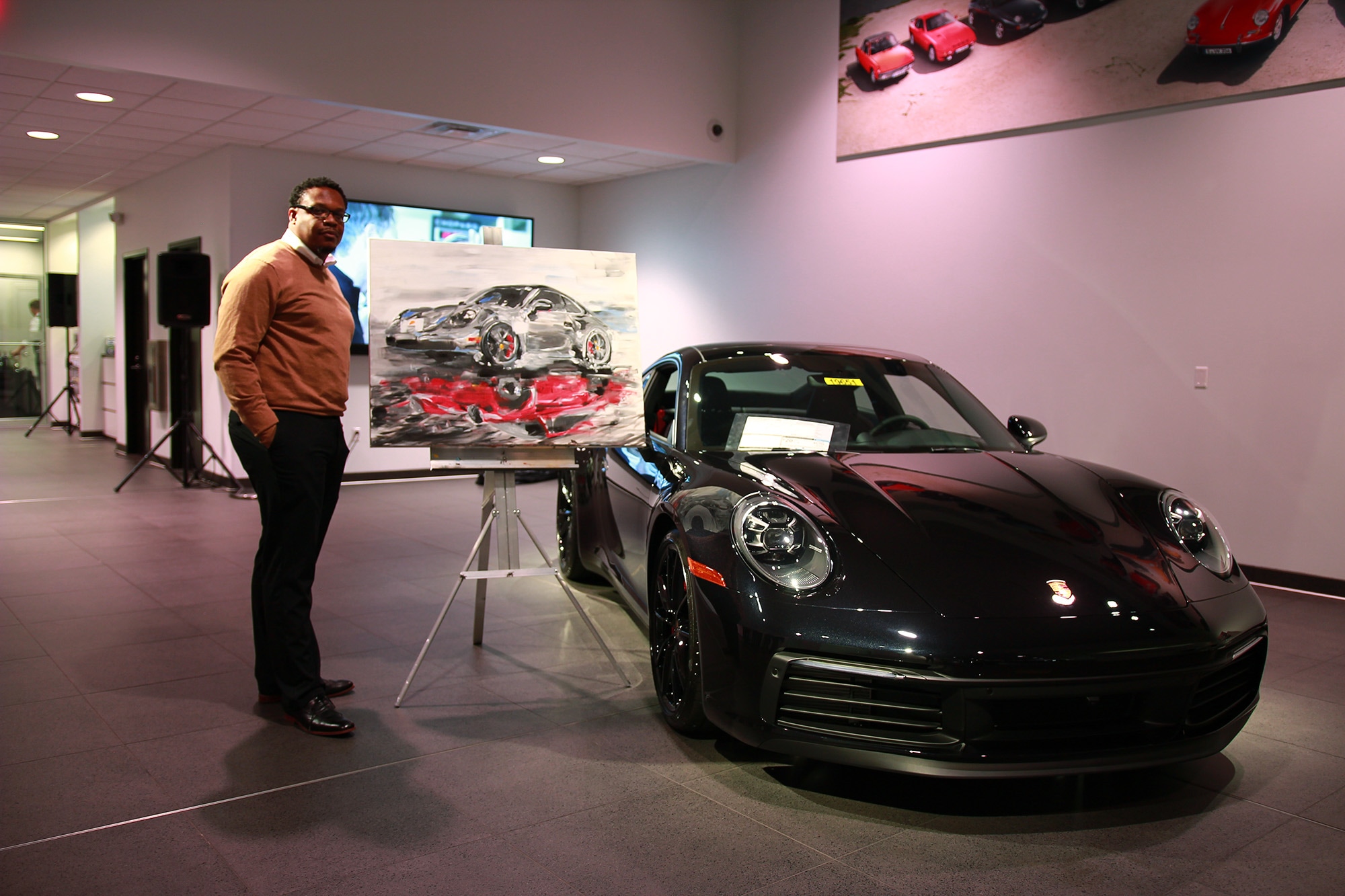 Porsche's presence has remained unique, seamless, and easy to identify since the 1960s. Having such an unparalleled presence in the market, Porsche Fort Wayne themed the new 911's reveal event, "Timeless." The theme of "Timeless" was inspired by the captivating design of Porsches that just never seem to age or lose their identity — or their appeal. On October 3rd, Porsche Fort Wayne's event hosted special guest, Lori Schutz, live paintings, and a strong 60s ambiance with decorations and costumes.
As a Zone 4 Representative of the Porsche Club of America, Lori Schutz enjoys the pleasure of speaking at Porsche club events. During her speech, she talked about her late father's journey with Porsche. Peter Schutz was the CEO of Porsche AG from 1981 to 1987 and played an invaluable role in turning around Porsche AG during that time. In fact, Peter Schutz is remembered for saving the 911 altogether. While speaking about her father's success in Porsche AG, Lori brought with her copies of his book, "The Driving Force." Published in 2003, his book still carries an important message for anyone in business, people are the heart and soul of any business and as a team they can achieve
unimaginable
heights. To this day, a portion of all proceeds from his books go to the Komen Foundation.
Also at the event was the owner/founder of Phresh Laundry, Theoplis Smith, doing a live painting. Throughout the night he completed two unique illustrations of the Porsche 911 to commemorate its release. For the guests attending, they were encouraged to wear their favorite 60s themed attire to go along with the decorations and music which were both inspired by the 1960s. The best costume was acknowledged in a mini-costume contest held at the event.
Over the years, the 911, without a doubt, has been a timeless memento for Porsche and the brand. At the same time, it's the people of Porsche who make this possible and their dedication that has pushed Porsche forward in the past and continues to do so today.