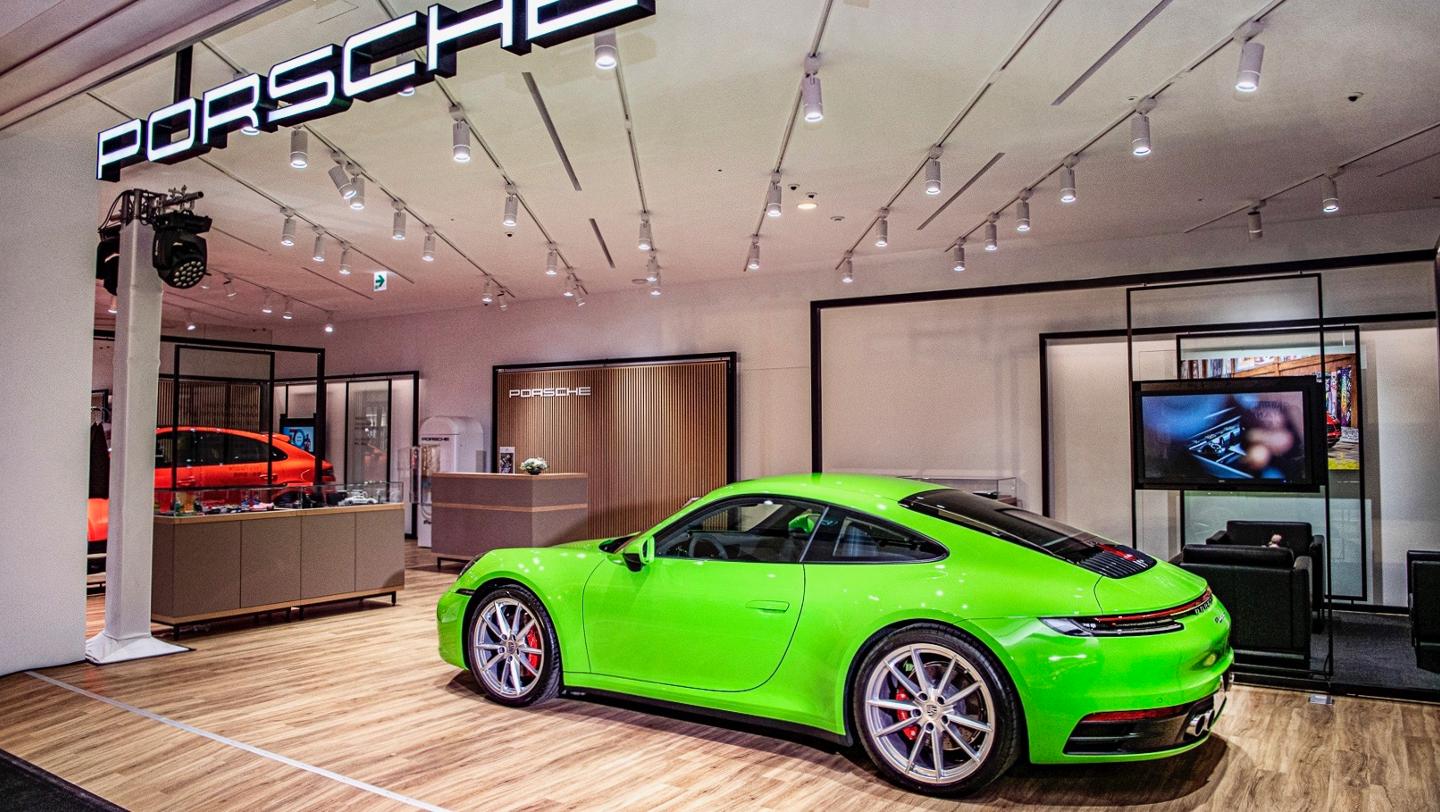 There's no doubt that the signature Porsche brand brings with it several mental images—a sleek, high-performance, sporty vehicle is just one of them. With the new Porsche sales pop-ups, you will no longer have to develop a mental image. This service is bringing the Porsche brand directly to you. The new, flexible sales format will bring the product to the consumers, revolutionizing car sales through improved accessibility and widened horizons when it comes to consumer groups.


Essentially, Porsche is developing modular kits that can be used on a short-notice in highly frequented locations, making it extremely accessible for car buyers like you. Each sales pop-up has a focused topic aimed towards being relevant to you and your needs. Play and get to know Porsche better with large screen visualizations. You will have the opportunity to interact with innovative digital elements so that you can envision yourself in your new Porsche.
If you're curious as to how you can find your way to one of these pop-ups, stay up-to-date with Porsche news to find out when it could reach an area near you. In October, the first sales pop-up opened under the name "Porsche NOW" in a popular city-center in Taipei, Taiwan. In an atmosphere based around luxurious lifestyle choices, Porsche exhibited various vehicles, Virtual Reality experiences, private Configuration Lounges, Exclusive Manufaktur Parts, and the Porsche Drivers Selections. These pop-up sales will continue for the next two years amongst some of the most frequented areas of Taiwan.
The pop-ups have recently moved to Canada, meaning that this opportunity is spreading quickly and could soon be near in North America. According to Marco Kana, the Director of Sales Retail at Porsche, "The sales pop-ups are a great opportunity to bring new target groups closer to the brand and establish contact with them in a fast, appealing and market-specific way."
Of course you don't have to wait for a pop-up—stop by Porsche Fort Wayne and experience the difference today!