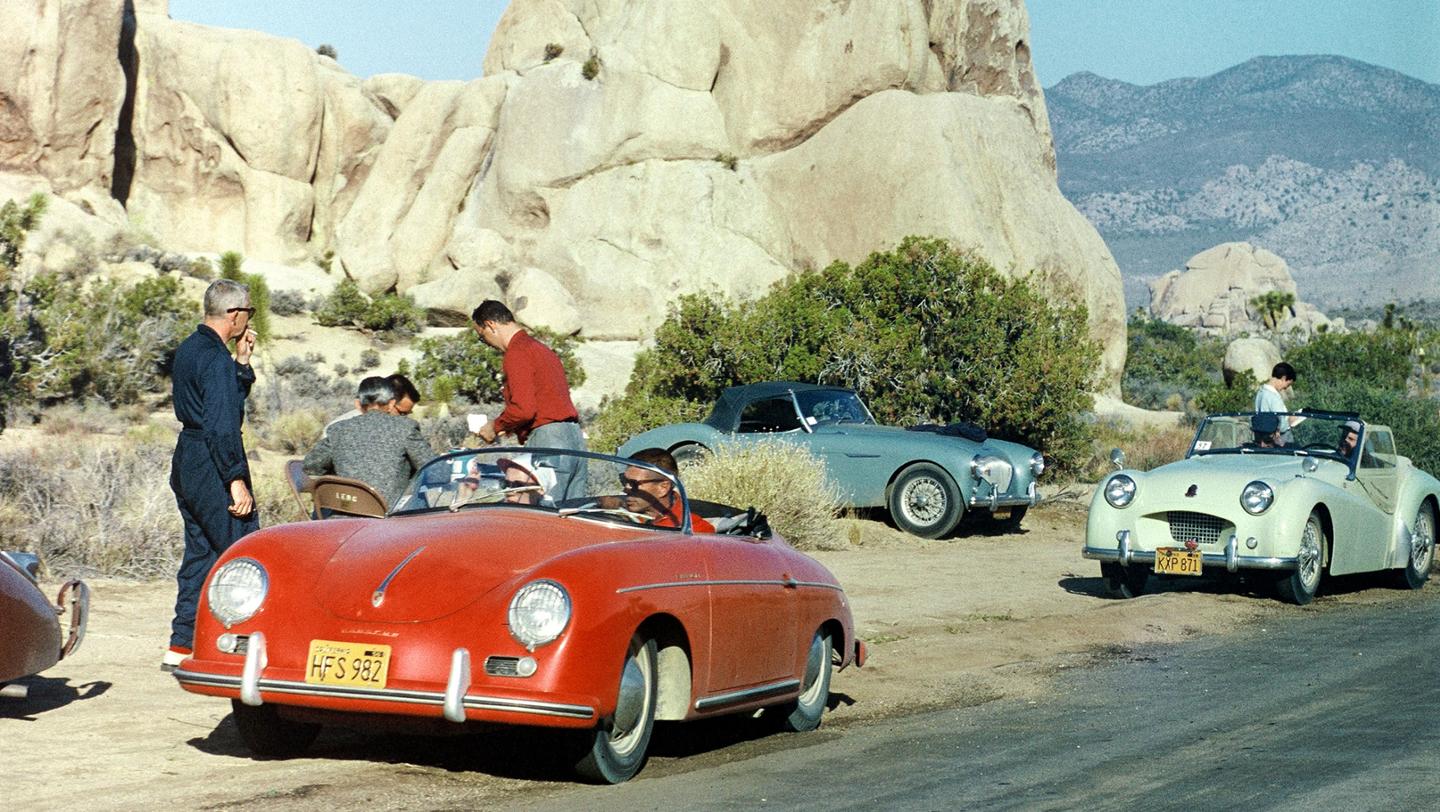 Going back to 1952, the Porsche Speedster has been an open-top car with a memorable and remarkable design. An executive suite ambiance goes hand in hand when settling in for a thrilling ride in the Sportster.
The original inspiration runs back to the 356 America Roaster, a limited model which only saw production of 16 vehicles. Eager to get this car into a more marketable and affordable option, they developed the 356 America Roadster into a model costing only $2995 US dollars. The 356 1500 Speedster was announced and became a hit. Moving forward to 1957, Porsche announced a 356 A 1500 GS Carrera GT Speedster. This version reached a top speed of 125 mph – becoming the first production model Porsche able to go that fast. The years after this saw more improvements such as a wider and bold turbo look, shortened windscreen, some models with a "lean" appearance, and rising exclusivity among each revision.

The Speedster reached its peak one of a kind feel with the 911 Carrera Speedster. In fact, only two models are in existence. The first was designed after the 993 generation for Ferdinand Alexander Porsche himself. He received a green model with 17-inch alloy wheels and Tiptronic S transmission. The second vehicle was built for Jerry Seinfeld who is a Porsche enthusiast and owner of a remarkable collection. His featured a manual transmission, 18-inch wheels, and a turbo wide 4S body.
Coming to 2010, Porsche released a 911 Speedster which regular customers were able to get their hands on more readily. The body sat 66 millimeters lower, the rear 44 millimeters wider, and overall revisions gave the model an aggressive appearance. Hitting the market in December of 2010, only 356 units were produced.

In celebration of "70 years of Porsche Sports Cars" in 2018, Porsche announced the 911 Speedster concept car. This is the most modern Speedster and high-tech Speedster to date. Without a doubt, the concept car pays homage to its previous models. Various design hues celebrate Speedster models from the Porsche 356 to present day models. Announced at Goodwood Festival of Speed, Rennsport Reunion VI Laguna Seca, and Paris Motor Show, this dreamy concept car is finally heading off to production and will be available soon.