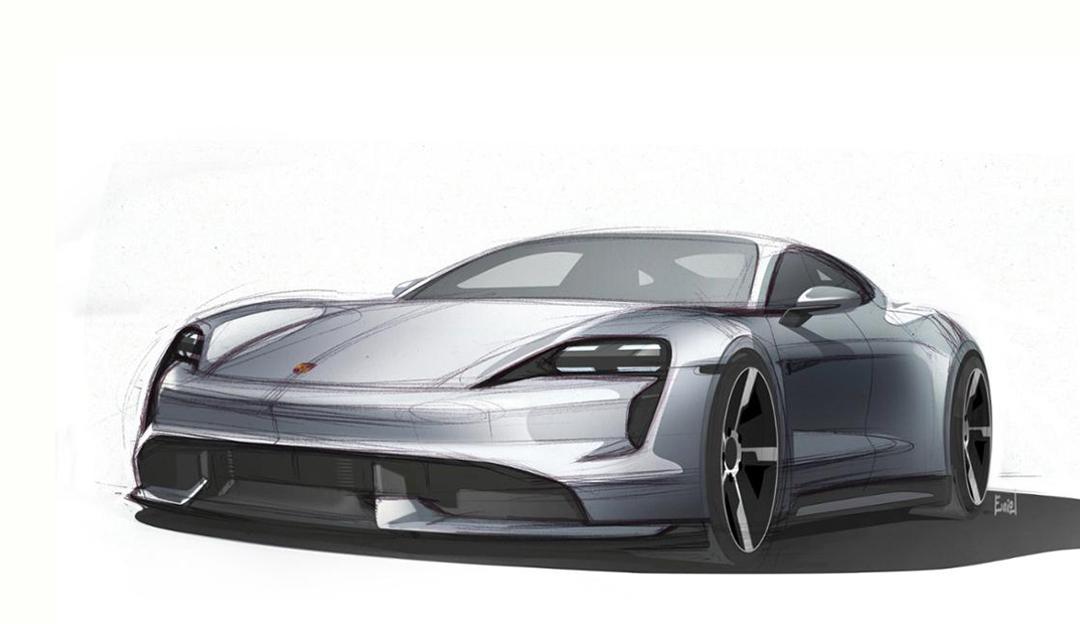 The Taycan is breaking open a new market for Porsche – fully electric sports cars – and it's doing so with a bold and aggressive face unlike any other model.
Within the designs of each Porsche goes a carefully constructed identity which makes each model easy to distinguish even among other Porsches. The Porsche Taycan is making its debut soon and marks one of the most distinguishable models yet.
A major defining design cue is that the Taycan's proportions are completely different than other fully-electric vehicles on the market. Most electric vehicles naturally set higher because the batteries are located in the floor of the vehicle. Remaining true to the traditionally sleek and aggressive profile of Porsche, the designers knew the car had to maintain a low profile. The team finally landed on the idea of "foot-garages." This new development allows for passengers to sit comfortably even with a sporty vehicle height. Looking back, the team identified this innovation and balancing the overall proportions as one of the greatest challenges.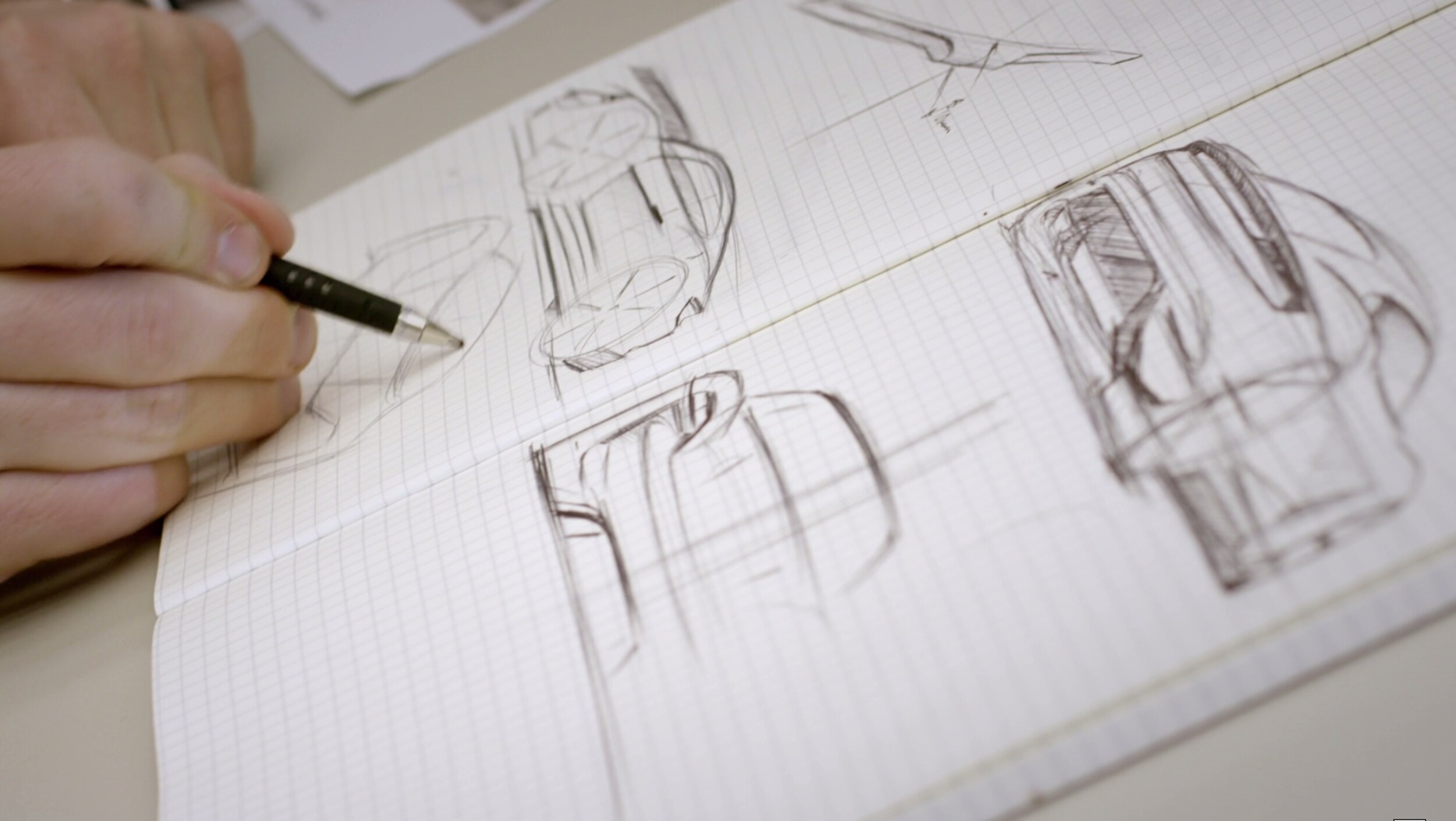 Michael Mauer, Head of Style Porsche, defines the brand's characteristics in two ways. First of all, brand identity – knowing that it is a Porsche. Secondly, product identity – recognizing which Porsche model is in front of you. The Taycan features hues of Porsche's identity in the various aspects such as the bonnet and front fly wings, as well as the falling roofline and strong shoulders on the rear. As for the Taycan's product identity, one notable mark is in the headlights. Since aerodynamics are so important for an electric vehicle and headlights allow for easy identification in daylight or at night, the four-point headlights are placed inside the intake creating a truly unique look.
All designers take great pride and are extremely careful in creating sketches for the next vehicle. Michael Mauer says, "I am not designing the vehicle for myself, but for customers. They quite rightly expect an exclusive product that also demonstrates quality craftsmanship." As the finishing touches are made to the Taycan, a new era of Porsche is emerging. The Taycan is the face of this new era.