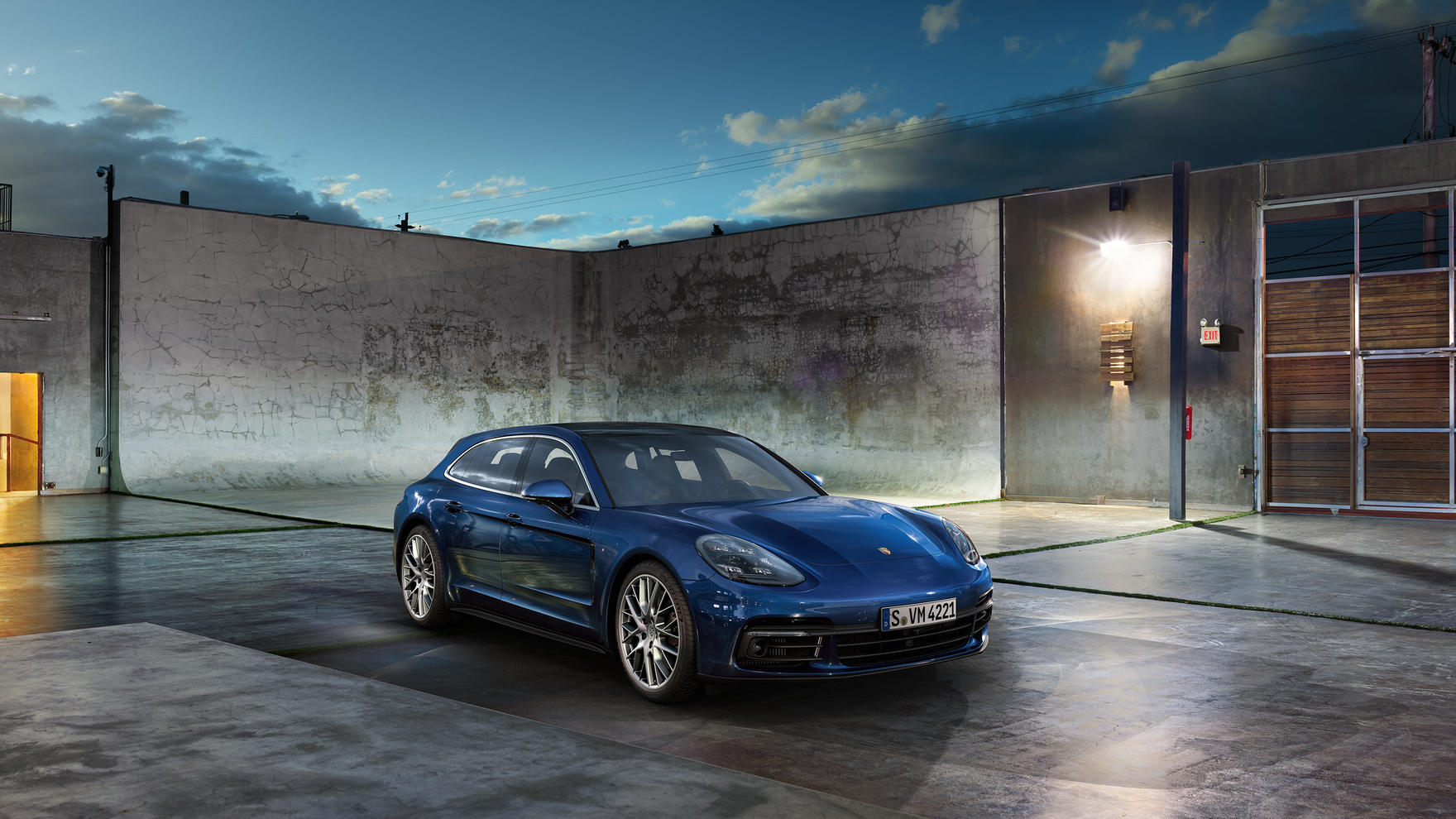 The Panamera is a key line of Porsche's performance luxury vehicles. The 2019 Panamera brings two new models, the GTS and GTS Sport Turismo, and a slew of new features such as available head-up display, redesigned steering-wheel for Turbo models, and an 8-year warranty on hybrid batteries. New features in combination with perfecting existing options deliver an exhilarating ride with executive style luxury.


Drivers will enjoy the added comfort of safety and assistance systems loaded on to every corner of the Panamera. LED Matrix headlights including the Porsche Dynamic Light System Plus (PDLS Plus) along with Night View equip the driver to take on any night conditions. The headlights are not only extremely bright, but automatically dim just before oncoming or leading cars. This way the entire road is lit without obscuring the view of others. Night View uses infrared cameras to detect oncoming pedestrians or wildlife and alert the driver. Other assistance features include Adaptive Cruise Control, Porsche InnoDrive, Head-Up Display, and many more.


Front and rear seats alike, a ride in the Panamera is one suited for ultimate luxury. Adaptive sport seats in the front have 18-way electronic adjustment down to the side bolsters and headrest. Spacious leg room and clearance offer the two separate rear seats plenty of room to adjust for their passenger. 8-way power seats with great lateral support provide support for someone in the back when zipping around tight corners.
Additionally, a message feature is available to both front and rear seat configurations. Rear passengers also will enjoy a four-zone automatic climate control with a touchscreen control panel that is seamlessly laid into the rear compartment. No matter what seat you are lucky to find yourself in, the entire car will be swept away in the optional Burmester High-End 3D Surround Sound System. As 21 individually controlled loudspeakers produce 1,455 watts of harmonious audio, riders will enjoy a 3D surround sound experience.


Porsche's Panamera is a line which fulfills the needs of many—offering a thrilling ride and also charming passengers with the high levels of luxury and comfort in the vehicle. The 2019 release brings a refining series of updates and perfection to this line up.