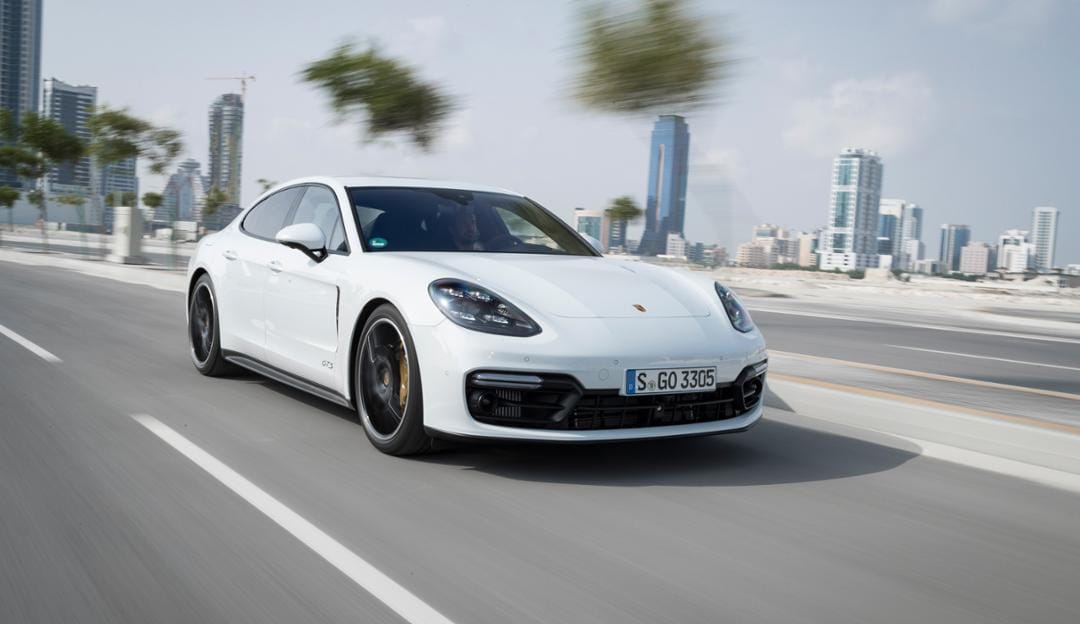 Porsche started its roots with exclusively manual transmissions in its sportscars. Today, Porsche has fine-tuned and perfected its dual-clutch transmission (PDK) automatic vehicles. Porsche's perfection has delivered more efficiency and faster acceleration in these models.
In the beginning. Porsche drivers felt unparalleled driving dynamics reverberating from its manual transmission and steering feedback. When their first semiautomatic Sportomatic transmission came out in 1967, the focus was on comfort. An increase in comfort lead to a stall with performance specs. In fact, the original models used more fuel and were 2 seconds slower going from 0 to 60 mph. Now, Porsche has perfected its automatic transmission and remedied the initial hesitations.

The Porsche dual-clutch transmission is the key factor in a comfortable and powerful automatic transmission capable of delivering top-notch specs. PDK uses two separate clutches – putting the even gears and reverse on clutch I while odd gears are on clutch II. In the PDK system, shift forks individually select gears singled by the computer-aided electrohydraulics. Initially, the PDK systems were exclusive for the motorsport drivers' cars. In 2008 an optional seven-speed was offered in the 911 Carrera and 911 Carrera S. The next year, the Panamera model range was the first with a standard PDK system.


PDK has become so popular today that more than 75 percent of Porsche 718 and 911's delivered have the PDK system. Panamera and Macan models now exclusively use PDK systems. The demand has grown so quickly because of the lightning-fast gear changes. Originally gear changes were up to 60 percent faster than Tiptronic S systems and now can occur in just milliseconds. Jumping from 0 to 60 mph in just 3.4 seconds, the 911 Carrera 4s with the Sport Chrono package pairs supersonic gear changes with a powerful Porsche engine to perfect performance. As performance increases, so do the efficiency levels. Even electric models are benefiting from the PDK technology.
Porsche has increased sports performance while making the ride even more comfortable than ever before with PDK transmissions.
Don't take our word for it though, stop by O'Daniel Porsche and experience the difference today.