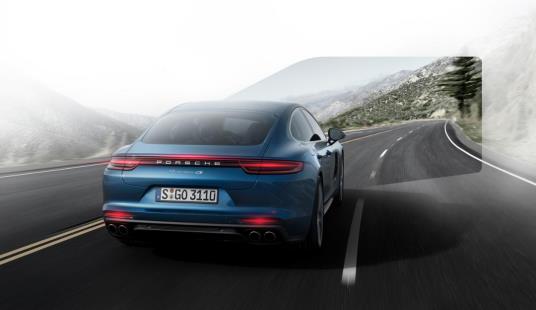 Porsche Ventures is always seeking strategic investments in new companies with promising technology and great potential. The sports car manufacturer looks for business models that relate to customer experience, digital lifestyle, and mobility—as well as future technologies that offer enhanced safety features such as artificial intelligence, blockchain, and augmented and virtual reality.
In 2017, the newly established company TriEye—founded by Avi Bakal, Omer Kapach, and Uriel Levy—formed a promising solution to the low-visibility problem using a sensor technology for short-wave infrared (SWIR). After years of advanced research in nano-photonics performed by Professor Levy at the Hebrew University of Jerusalem, the team came up with a unique semi-conductor design that allows the company to mass produce SWIR HD cameras at a fraction of their current cost.
TriEye's SWIR cameras work with vehicles fitted with driver assistance systems or autonomous driving functions to enhance the driver's ability to see in low-visibility conditions such as dust, fog, at night, as well as in adverse weather conditions. The cameras utilize a CMOS-based image sensor that helps to increase the resolution, lower power consumption, and lower the price.
"Our mission is to save lives and reduce risks of accidents in all weather and lighting conditions," said Avi Bakal, CEO and Co-founder of TriEye. "The expansion of our Series A round and the addition of Porsche as a strategic investor serves as a further proof that SWIR is a critical component in the necessary sensor fusion solution to enable safer and better advanced driver assistance systems and autonomous vehicles."
The Series A financing round has expanded to $19 million and was initially led by Intel Capital and Grove Ventures—a company Porsche has held shares in since 2017.
Porsche believes the sensor technology offered by TriEye is the key to the future of driver assistance systems and autonomous driving functions.
Porsche—experience the difference.