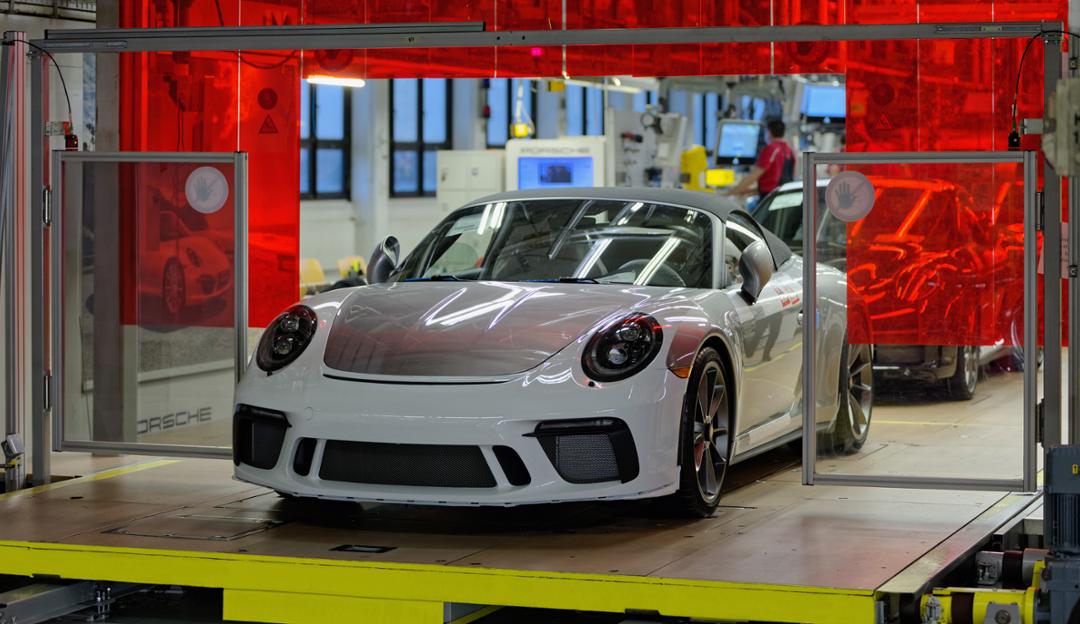 With 233,540 units produced and a successful track record of drivability, performance, and efficiency, the 991 generation has been the most successful of the Porsche 911. To end on a strong note before it is officially retired, the 991 is delivering its final release: a 911 Speedster.
The 911 Speedster marks the 70th anniversary of Porsche sports. It stays true to its original and valued features of Porsche: purity and driving pleasure, efficiency, and lightweight construction—all delivered by a manual six-speed transmission, a 375 kW four-liter naturally aspirated engine, as well as a high-performance sports chassis. Being the last manufactured model of this series, it marks a milestone in the 911 history.
This revolutionary generation was first launched in 2011. With almost 90 percent of its components undergoing redesigns or alterations and developments, the 991 generation deservingly qualifies as one of the biggest steps in 911 evolution. More and more innovations began to roll around, differentiating the series with every new one. For the first time ever, the 911 weighed less than its predecessor with its impressive lightweight body packed with innovative aluminum-steel composite.
"Porsche stands for both tradition and innovation. This is reflected nowhere more clearly than in the core of the brand—the 911," Michael Steiner, the Chief Researcher and Development Officer Porsche AG commented. He went on to praise the 991 generation in particular, explaining how it has established "new standards in terms of performance, drivability, and efficiency."
The 911 series has seen several successful and innovative releases in its time. The 911 Tarpa, which was released near the end of 2012, included wide hoop instead of B-pillars, and automatically moved the front section of the roof with a simple push of a button. In 2013, the 911 50th anniversary edition was an exclusive sports car, with only 1,963 cars built. In 2016, the 911 R mirrored the 1967 racing sports car with the same name. The Millionth 911, a not-for-sale commemorative model, was painted in a beautiful Irish Green with leather and Pepita seats on the inside. Finally, the 911 GT2 RS, released in 2017, encompassed the fastest 911 racing technology seen in a 911.