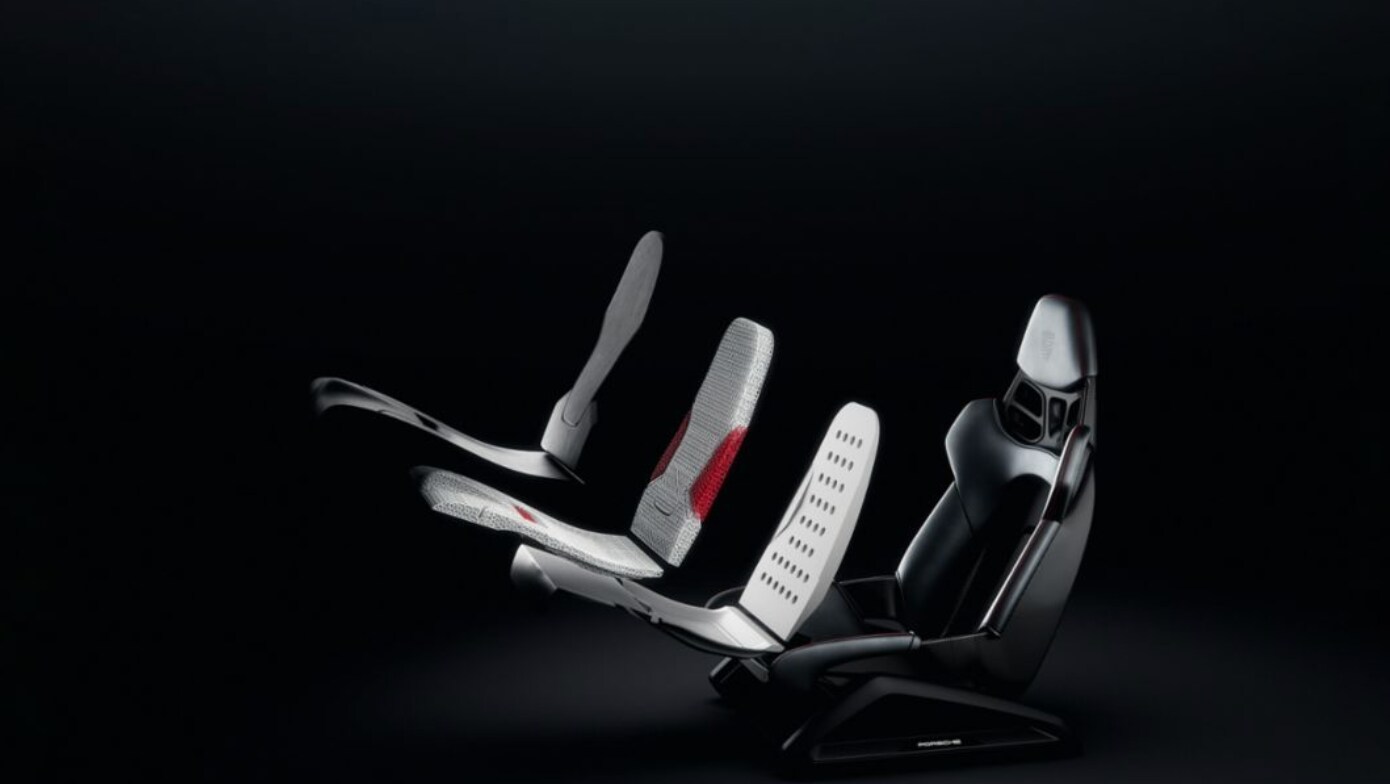 Porsche is taking yet another powerful step in the direction of innovation as it creates a powerful alternative to conventional bucket seats. Introducing its all-new cutting-edge technology, Porsche is revolutionizing sporty seating with its 3-D printing technology. So, what exactly does this entail?
As you might have guessed — it's all about the production. The backrest and seat cushions are partly produced by a 3D-printer. The customers will have three choices to choose from regarding firmness levels: hard, medium, or soft. By bringing technology into the motorsports experience, Porsche provides maximum comfort and personalization for drivers, creating seats tailored exactly to their preferences and physical specifications.
Michael Steiner, a member of Porsche's Executive Board for Research and Development explains how it is crucial to incorporate precise, sporty handling, as the seat is ultimately the interface between the vehicle and the driver. In essence, as Steiner concludes, "with the '3D-printed body form full-bucket seat,' we're once again giving series-production customers the opportunity to experience technology carried over from motorsports." The seat also delivers lower weight, passive climate control, improved comfort, and unique design.
The 3D-printed body form full-bucket seat features a sandwich construction: the base support is made from EPP (expanded polypropylene). This is bonded to a breathable comfort layer that consists of a combination of different polyurethane-based materials made in a 3D-printer.
The seats will be personalized to the customer's specific body, which will then be developed and made available for purchase.
From as early as May 2020 the full-bucket seat is expected to be available as a driver's seat from Porsche Tequipment for the 718 and the 911 ranges. Initially, they will be limited to 40 seat prototypes in Europe, where the feedback from the customers will then be incorporated into the ongoing development process. 3D-printed body form full-bucket seats will then be offered in different firmness levels and colors, available from the Porsche Exclusive Manufaktur from mid-2021.