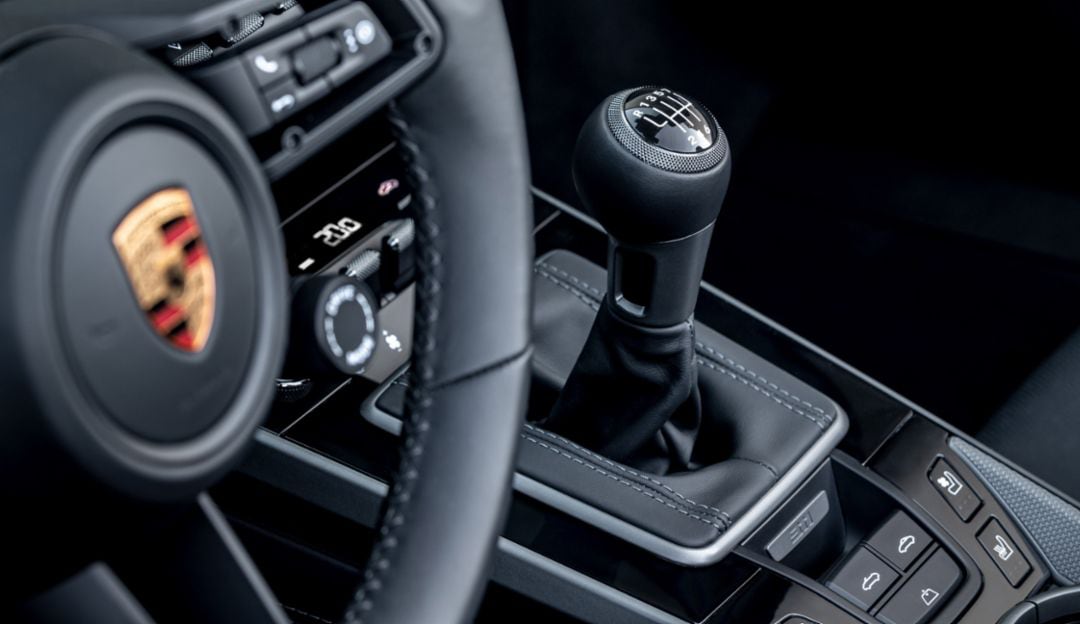 Owners of Porsches no doubt love the thrill of driving and feeling their vehicle's impressive power at their very fingertips … or feet. Porsche has made it possible to get your hands on any model of the 911 Carrera S and 4S in seven-speed manual transmission. This replaces the standard eight-speed PDK transmission. Electing for the manual transmission comes along with the Sport Chrono package for the most engaging experience. Additional features that will be available with the new model include Porsche InnoDrive, Smartlift function for the front axle, and additional interior options.
Since the seven-speed manual transmission comes coupled with the Sport Chrono package, it truly appeals to drivers with a sporty passion. Included in this is also the Porsche Torque Vectoring (PTV) and tire temperature indicators. PTV has variable drive torque distribution by controlled braking interventions on the rear wheels and a mechanical rear differential lock with asymmetrical locking action. Next to tire pressure readings, tire temperature readouts will show blue bars at low tire pressure indicating reduced road grip. Then the color changes shades of blue to white as the temperature heats up and reaches a solid white at optimal temperature has been reached and grip is at its highest. The system can be deactivated during winter months when winter tires are fitted. When going to shift down the automatic rev-match function briefly opens the throttle, increases engine speed, and adapts it to the higher gearbox speed in the lower gear which prevents load change effects and allows for smoother downshifts.
Having a sporty driving experience is enhanced by the driving modes: Normal, Sport, Sport Plus, Wet, and a personalized Individual mode. Additionally, the stopwatch, Porsche Track Precision App, dynamic engine mounts, and PSM sport mode make the 911 Carrera S and 4S a truly sporty thrill. For the first time on these models, Porsche InnoDrive will be offered. InnoDrive is an adaptive cruise control system that can look up to three kilometers ahead and find the optimal speed for the upcoming terrain based on navigation data. Also making its first appearance on 911 models is the Smartlift function. It enables the front end to automatically lift itself each time the car approaches a specific GPS location.
Driving the 911 Carrera S and 4S models has always been a memorable experience. Now with the seven-speed manual transmissions and Sport Chrono package drivers get an even more exhilarating and hands-on drive.
Stop by Porsche Fort Wayne to find out more.