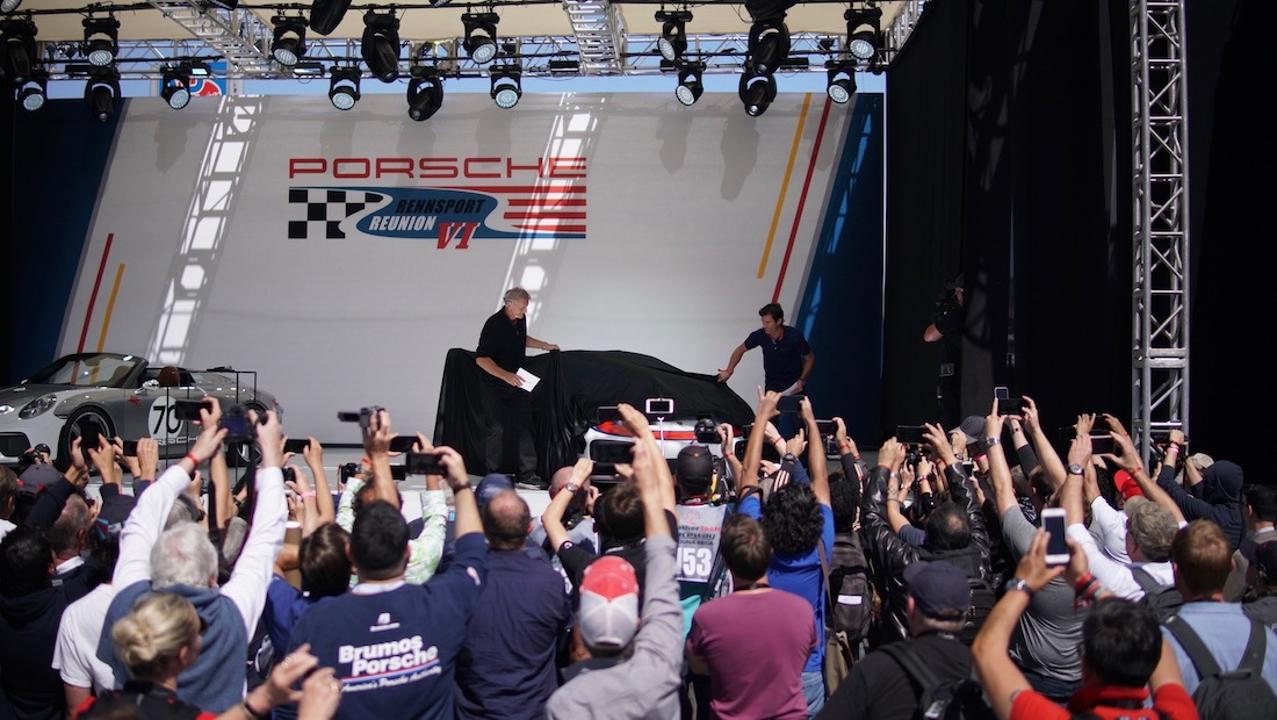 With production of only 77 units, Porsche has announced an iconic racer on the occasion of the "Rennsport Reunion" motorsport event. The new 935 was revealed at Laguna Seca Raceway in California.


This model highlights hues of the renowned 935/78. Dr. Frank-Steffen Walliser, Vice President Motorsport and GT Cars, commented: "This Spectacular car is a birthday present from Porsche Motorsport to fans all over the world. Because the car isn't homologated, engineers and designers didn't have to follow the usual rules and thus had freedom in the development."
The performance and technology which is tailored for clubsport events and private training is inspired from the 911 GT2 RS high-performance sports car. Utilizing carbon-fiber composite parts (CFRP) on most of the body, the car is even lighter and more agile. This limited racer measures to 15.98 feet long and 6.66 feet wide.
Wonderful aerodynamics on the 935 are in honor of the historic Porsche 935/78. The original racer, Le Mans race car, bestowed the nickname of "Moby Dick" from its long shape, enormous fairings, and white base color. Seen on the GT3 Porsche 911 GT3 R customer model, the 935 racer will feature its unique wheel arch air vents on the front fairings. These distinctive vents increase downforce on the front axle and collaborates with the rear wing for precision aerodynamic balance.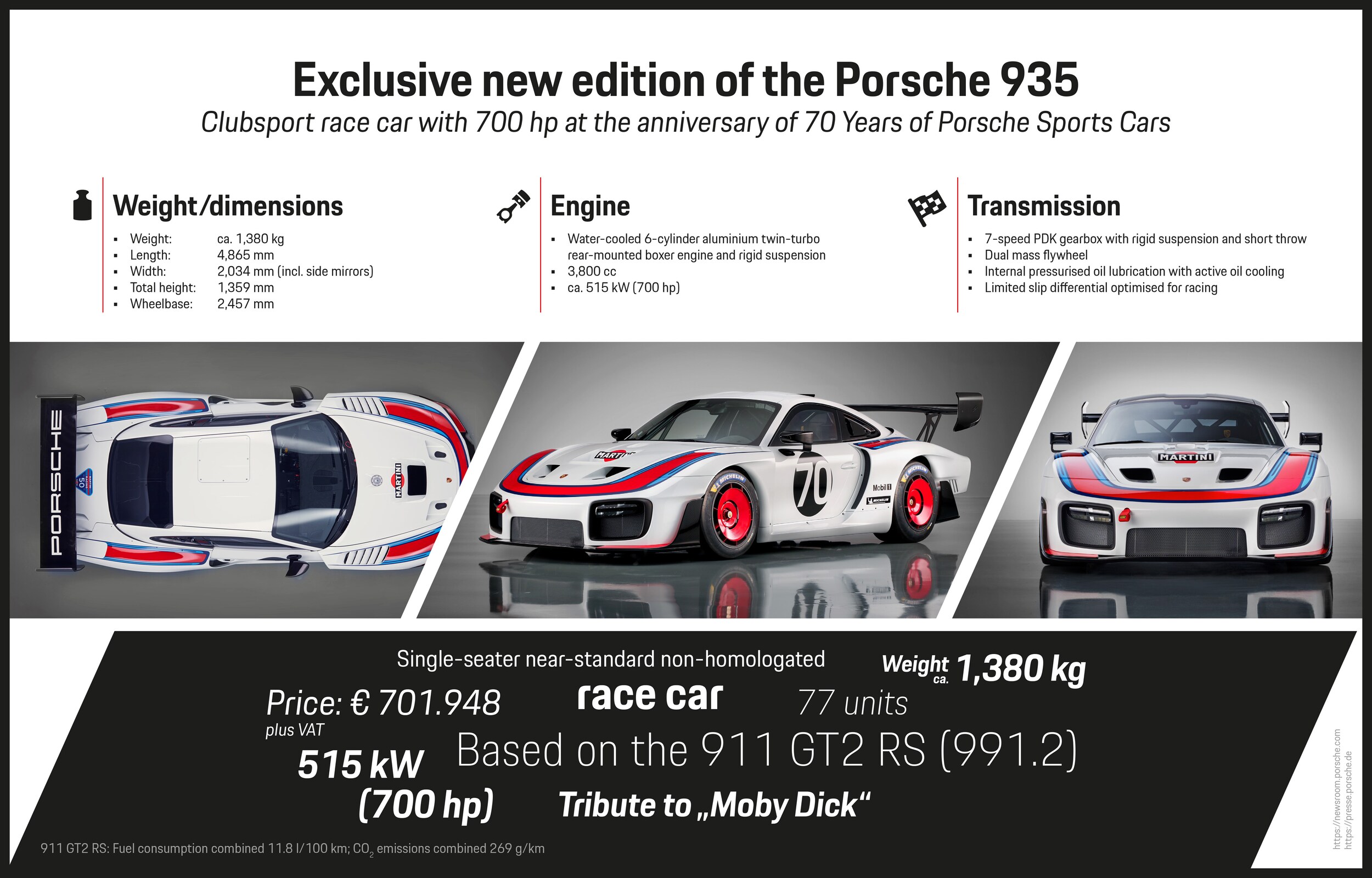 The exterior of this beast pays tribute to the highlights of previous models. From its LED rear lights, to the aerodynamically capped rims, and other aspects all over. Taking a look at the inside, these hues of homage remain a key inspiration. Drawing from the 917, 909 Bergspyder and the Carrera GT, the knob on the gearshift lever honors these previous models. Inside there is also a carbon steering wheel and directly behind lies a color display, both selected from the 2019 model of the 911 GT3 R. The interior is protected by a safety cage where inside lies a racing bucket seat with a six-point harness. A second seat can be added for the passenger.

Under the hood is a state-of-the-art 3.8-liter six-cylinder twin-turbo engine and it's influenced from the engine in the 911GT2 RS. High performance is achieved though the seven speed Porsche Doppelkupplung and ridged gearbox suspension. Ideal weight distribution allows for optional traction. Similar to the road models, the 935 racer has Porsche Stability Management as well as ABS. These and other features and be toggled on or off for customizable driving situations.
The 935 pulls highlights from legendary predecessors and has curated a truly exclusive and thrilling sports car. Like many of Porche's top performance machines, the 935 needs to be experienced to fully grasp the power.