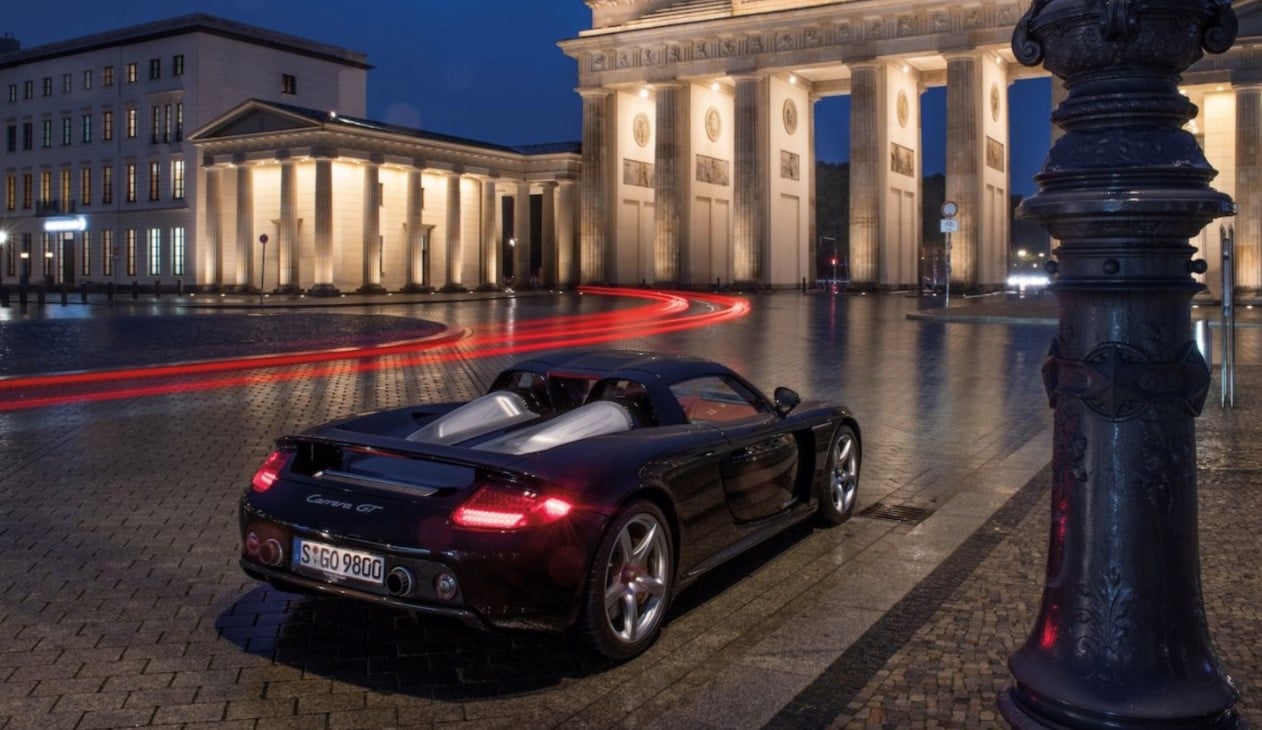 What was presented as a simple concept car 20 years ago now boasts the V8 engine on the first carbon-fiber standard-production Porsche Carrera GT.

Defining a new status quo for sports cars, the Carrera GT concept car redefined the limits and expectations of the time. While it was nothing more than an audacious vision in 2020, the sports car encompasses the ideal balance between both a sports car and a racing car, with 612 hp and road registration.

Still a league of its own, the Carrera GT effortlessly glides over the cobbles of Pariser Platz in Berlin. The beautiful contours of the vehicle are the work of the team around Harm Lagaay, the Porsche chief designer at the time. Under his careful direction and instructions, the team designed a timeless piece of automotive art. But its beauty isn't all that makes it unrivaled.

The technical basis of the Carrera GT was first originated to be a pure racing car. Completed in 1998 with a V10 engine, the long-secret Porsche prototype was called LMP2000 was never used in a race. But Porsche wanted to exceed in aerodynamics and create a technical edge.

With a plate diameter of 169 millimeters and an impressively low center of gravity for the V10 and the 6-speed manual gearbox, the Carrera GT brags an extremely strong clutch on the wheel. Compared to the concept car, the displacement increased .2 liters, from 5.5 to 5.7 along with the power output rising to 612 PS. Ultimately, this power output aligned with a weight of only 1,380 kg, or 2.25 kg per PS meaning that the V10 can catapult the car to 100 km/h in just 3.9 seconds. The precision of the gearshifts is embodied in the high-placed laminated beech gear knob that fits just right in the hand, one of many factors as to why this Porsche is a species of its own.