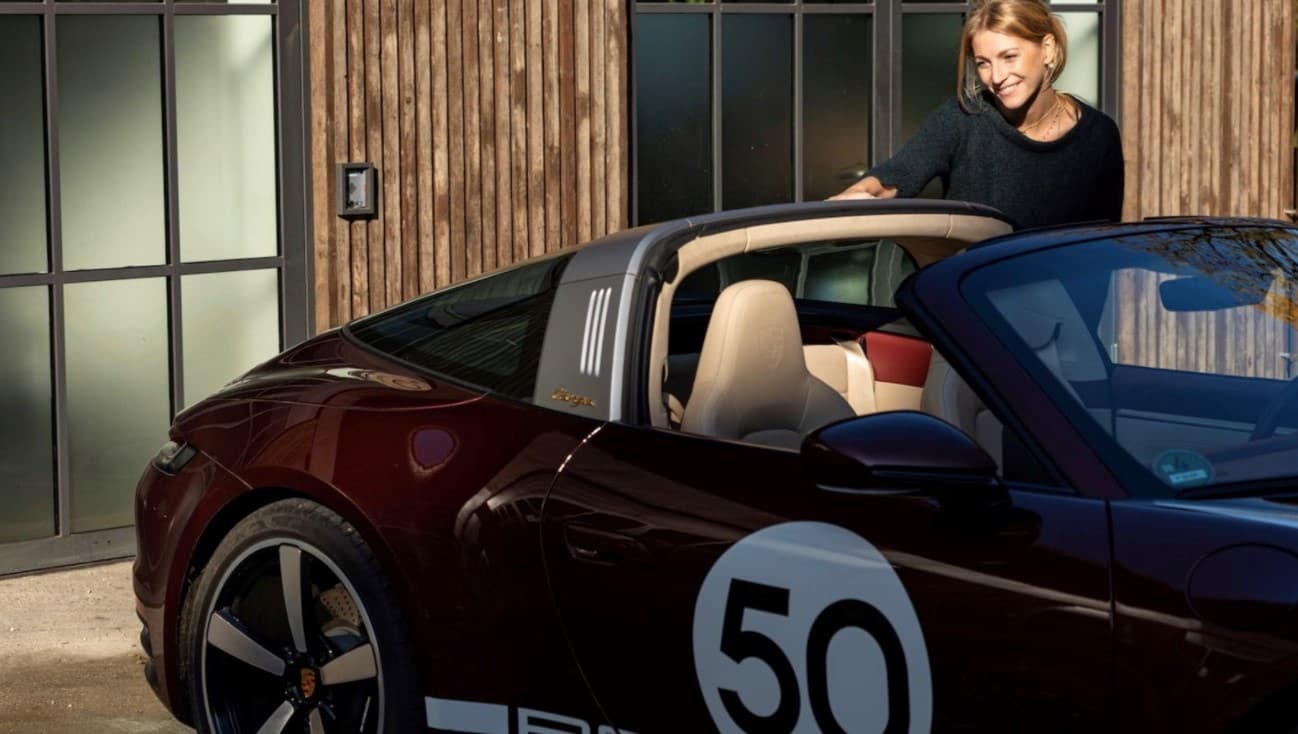 Thanks to Laura Kukuk, the 27-year old engineer has created history with the innovative Porche 911 Targa 4S Heritage Design Edition.
To better understand the complexities of the 911 Targa 4S, it helps to first reference an early Targa model from 1971 with black/black Pepita seats and a 2.2-liter engine. This early model flexes a classic Fuchs rim, the world's very first forged aluminum wheel. On the other hand, the 911 Targa 4S expresses a modern interpretation, catalyzing the design firmly into the 21st century.
Taking a closer look at the Heritage Design Edition, the Fuchs rim in cloverleaf form was both reinterpreted and revived, boasting a link between the bright aluminum side faces and the black high-gloss elements. To maintain the particularly classic look, the brake calipers are painted black, effortlessly blending into the background. The wheel hub is decorated with the traditional Porsche logo back from 1963.
True engineering is shown off in the impressive design of the Targa roof, with a mechanism that opens a rear window that weighs 13 kilograms that then lifts it smoothly over the Targa bar, all in just 15 seconds. With a two-toner interior, the door trims and seat panels are made of corduroy, leather-trimmed A-pillars, and a perforated leather roof liner. The steering wheel, center armrest, and head restaurants highlight the historic Porsche crest.
Another detail inspired by the early models is the traditional Porsche analog rev counter, featuring the typical digits of the1950s, directly imitating a stopwatch. The Cherry Metallic paintwork matches the two-tone interior, working in harmony with the interior door trim panels and the corduroy of the seats. The "Heritage" badge is found on the engine grill, handed to the early Porsche 356 owners after the successful completion of 100,000 kilometers.
The Heritage Design Edition successfully combines the most significant historic aspects and details of the early Targa, while reinterpreting them by leveraging state-of-the-art technology to cleverly transport a feeling of heritage into the present.