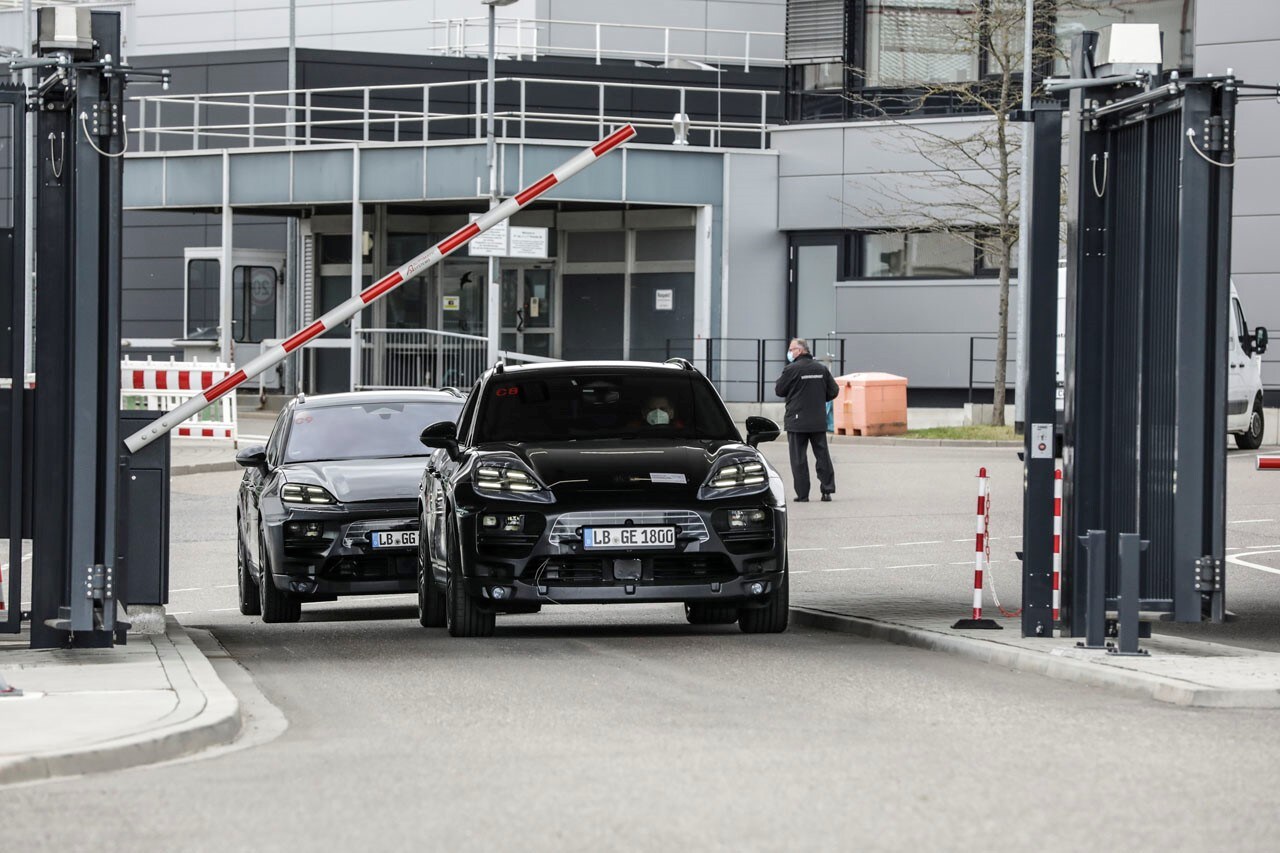 With the rising demand for electric vehicles, Porsche has gone all-in with the development of a full EV model of its best-selling Macan compact luxury SUV, the sportiest version in its segment – the all-electric Macan. Brand fans and ecoconscious drivers will be thrilled to get behind the wheel of this EV designed with the goals of high-performance fast charging, astonishing best-in-class performance figures, and long-distance range being perfected. On top of all that, it is the first ever Porsche vehicle to be built on the Premium Platform Electric. The all-electric Macan also features an 800-volt architecture, and Porsche E-Performance.
Demanding test programs showcase unparalleled standards to impeccably fine-tune every feature of the all-electric Macan. Combined digital and physical tests have undeniably elevated the development process.
Digital Development and Testing


Twenty digital models that accurately replicated the systems, properties, and power units of a vehicle were used to simulate development categories like energy management, aerodynamics, operation, and acoustics.
Using new methods, Porsche developers are able go beyond limitations in real-life situations. Critical vehicle scenarios do not simply occur on the road, but under fast high-power charging conditions at high outside temperatures. Digitally, they are able to accurately calculate, and optimize position, temperature, and flow. Details such as cooling air ducts and low aerodynamic drag to ensure long range have also been refined using simulations.
Manager for digital prototypes at Porsche, Dr. Andreas Huber revealed that regularly collected data from different departments build up a virtual vehicle that is complete, and as detailed as possible. Previously undiscovered design conflicts are then identified swiftly and resolved through this process.
Data obtained from the simulations was the basis of the first physical prototypes built.
The virtual world is indispensable to the development of the electric SUV. It has saved time and costs, preserved resources, and enhanced sustainability.
Combination of Virtual and Real-World Scenarios


The display and operating concept for the next generation of Macan have been brought to life during the early development phase using a "seat box" to recreate a driver's environment in conjunction with the digital prototype. Test drives were not only conducted by specialists but by non-experts, as well. All interactions between the vehicle and driver were noted down to the finest details, and has enabled selective optimization even before the physical cockpit has been made.
Physical Development and Testing


Actual endurance testing on testing facilities, and public roads under in real-life condition is also critical. It will help ensure that the operational stability, vehicle structure, reliability of hardware, software, and all other functions meet Porsche's high standards.
Well-camouflaged prototypes have already completed their initial test drives on the Porsche Development Center test site in Weissach. The demanding test program was conducted under extremes of topographical and climactic conditions. The charging and conditioning of the high-voltage battery were also tried.
Findings from the road testing are fed directly into the vehicle's digital development. Based on the virtual refinement process, the physical prototypes are also regularly updated.


After the initial testing at the Weissach site, the all-electric Macan is now ready for the road wearing camouflage to hide its second generation Macan body panels. The test in a real-life environment is one of the most important milestones in the EV's development.
Porsche targets three million test kilometers worldwide in varying conditions, excluding the countless previous kilometers driven in virtual space, before the all-electric Macan is ready to be launched to market in 2023.