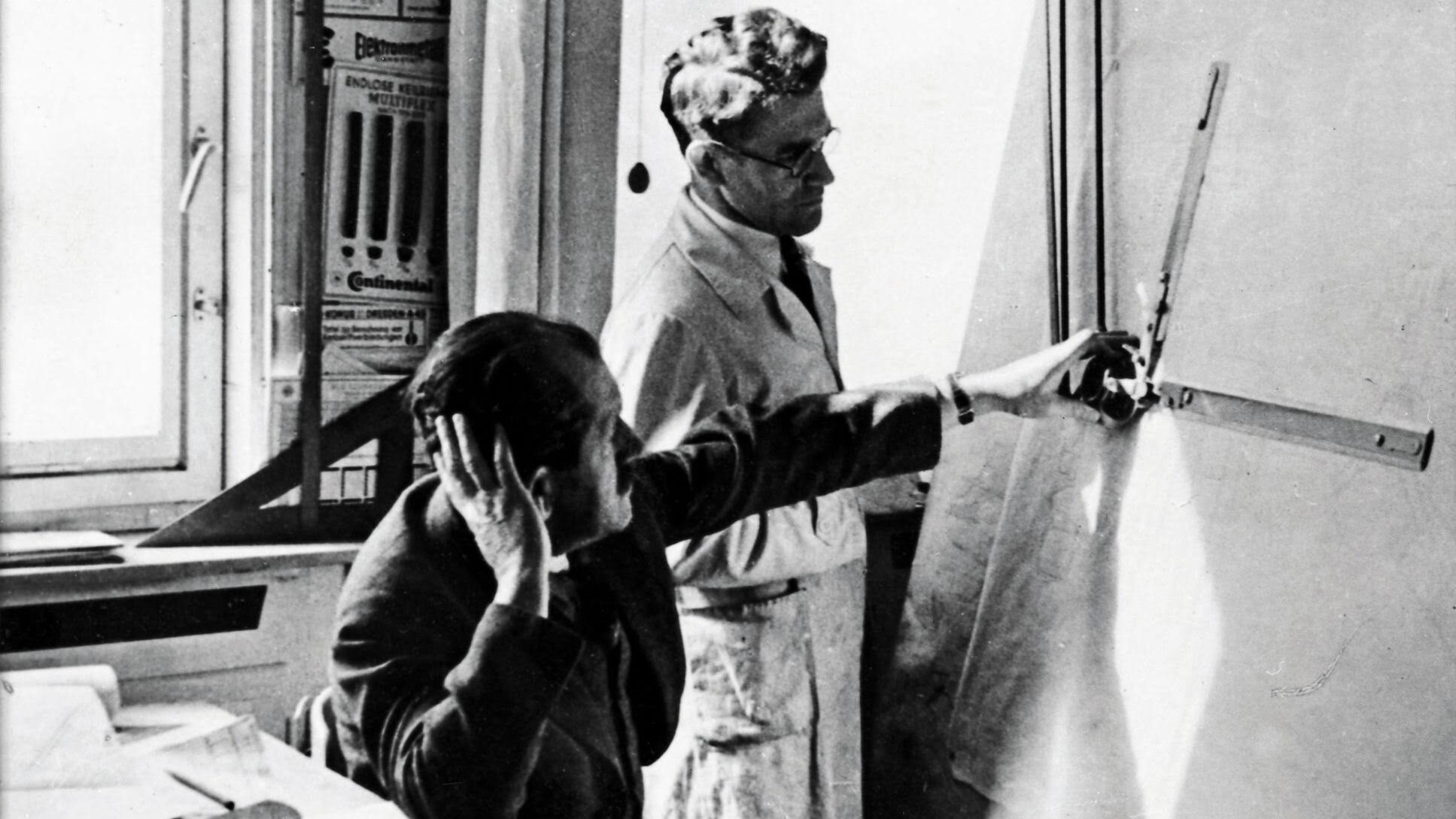 Distinctive toughness and innovative engineering services – these have forged the Porsche brand to what it is today.
It was during the height of the world economic crisis when Ferdinand Porsche boldly founded his engineering office in Stuttgart on April 25, 1931 under the name "Porsche Gesellschaft mit beschränkter Haftung, Konstruktion und Beratung für Motoren- und Fahrzeugbau" (Porsche Limited Liability Company, Construction and Consulting for Engine and Vehicle Construction). The engineering office swiftly held its own against international competition, and made itself known as one of the most important automobile development centers.
Prestigious World Records & Grand Prix Snared
Springtime has literally been a period of blossoming opportunities for the brand early on. It was in the spring of 1931 when Porsche received its first official order from the automobile manufacturer Wanderer. The engineering office designed a 1.5-liter, six-cylinder engine and chassis under the internal designation Type 7.
Also in the spring of 1933, the office was commissioned by Auto Union to create a 16-cylinder racing car. During the car's first season in 1943, it mind-blowingly set three world records and that's not all. The Auto Union racing car also won three international grand prix, and made a statement in hill climb racing as it dominated various races.


Soon after, the engineering office received an order to create prototypes for Volkswagen. In 1936, Ferdinand Porsche was commissioned to create a plan for the construction of Volkswagen's very own factory.
Challenges and a New Start With Ferry Porsche's Leadership
The Porsche engineering office was transferred from Stuttgart to Gmünd in Carinthia, Austria due to the increasing number of air raids during the second world war. After the war, the office struggled with a difficult economic situation. Ferdinand Porsche's son, Ferry, led a new start with his sister Louise Piëch. They established "Porsche Konstruktionsbüro GmbH" (Porsche Design Office GmbH) in Gmünd in 1947.
They got their first large order in the post-war period from Italian company Cisitalia. They crafted Type 360 race car that featured a state-of-the-art chassis that had double longitudinal control arms at the front, double-joint swing axle at the rear, and all-wheel drive.


The First Vehicle to Carry the Porsche Name
New developments continued to roll. In the spring of 1947, Ferry Porsche formulated his first ideas for building a sports car, and gave it the design number 356. The following year, a road-ready chassis, and a sleek aluminum roadster body were subsequently produced.
On June 8, 1948, the Carinthian provincial government issued its general operating permit – marking the birth of the Porsche sports car brand. The Porsche 356 "No.1" Roadster mid-engine sports car was the very first vehicle to bear the Porsche name.


Overseas customers started coming in, placing their trust in the office. Although its start as a vehicle manufacturer had been successful, engineering services remained a very important part of Porsche's range of services.
Extensive Testing Facilities


Extensive testing is one of Porsche's success secrets. A small airfield near Malmsheim has been used for certain types of tests from 1953 onwards. With the increasing complex vehicle development process, dedicated test track facilities in the Weissach and Flacht districts were built. A circular track called the skid pad was constructed to test drive performance and lateral acceleration. Special sections like rough pavement sections and potholes were also built.
Due to the fast growth of the company, the need for additional test benches and workshops for vehicle testing became apparent resulting in the Porsche Development Centre Weissach conceptualization and construction. In 1971, the entire development department transferred there.
During following years, successive expansion of the Development Centre Weissach occured. A test building for engines, extensive crash facility, and the world's most modern wind tunnel were constructed to continuously level up testing capabilities.


International Growth
In 2001, Porsche Engineering moved international when it opened its new location in Prague. With more than 20 test tracks and facilities, this location specializes in complex technical simulations and calculations. Acoustic testing and testing of driver assistance systems are also offered. Since 2012, the company has been known as one of the world's best automotive test sites.


Likewise, the company founded a subsidiary in China in 2014 which specializes in electronic components and systems, chassis, test automation, technology scouting, and rapid charging.
Victory at Le Mans


After a 16 year absence, Porsche returned to the endurance race at Le Mans. Starting in 2015, it snared overall victory for three consecutive years with the 919 Hybrid. The complete energy storage system for the innovative drive concept, from the mechanical structure to the complete system control and testing, has been developed by Porsche Engineering.
Beyond Automotive Development


Did you know that Porsche has made its mark outside of the vehicle sector? The company developed a sled for luger Georg Hackl that helped him win a silver medal at the 2002 Winter Olympics in Salt Lake City, USA. The Porsched built sled allowed him to change the damping while driving, achieving a higher cornering speed. Another outstanding product from Porsche Engineering is a battery technology that made Cayago Seabob's pioneering impeller drive standout in 2007.
Function and Software Development


2016 was also a groundbreaking year as Porsche Engineering rounded off its expertise in function and software development to set the standard requirements for vehicles of the future.
Ninety years of tested and meticulous engineering services set the Porsche brand apart. The even better news is, their drive to achieve top-notch quality and innovation only gets better with time.