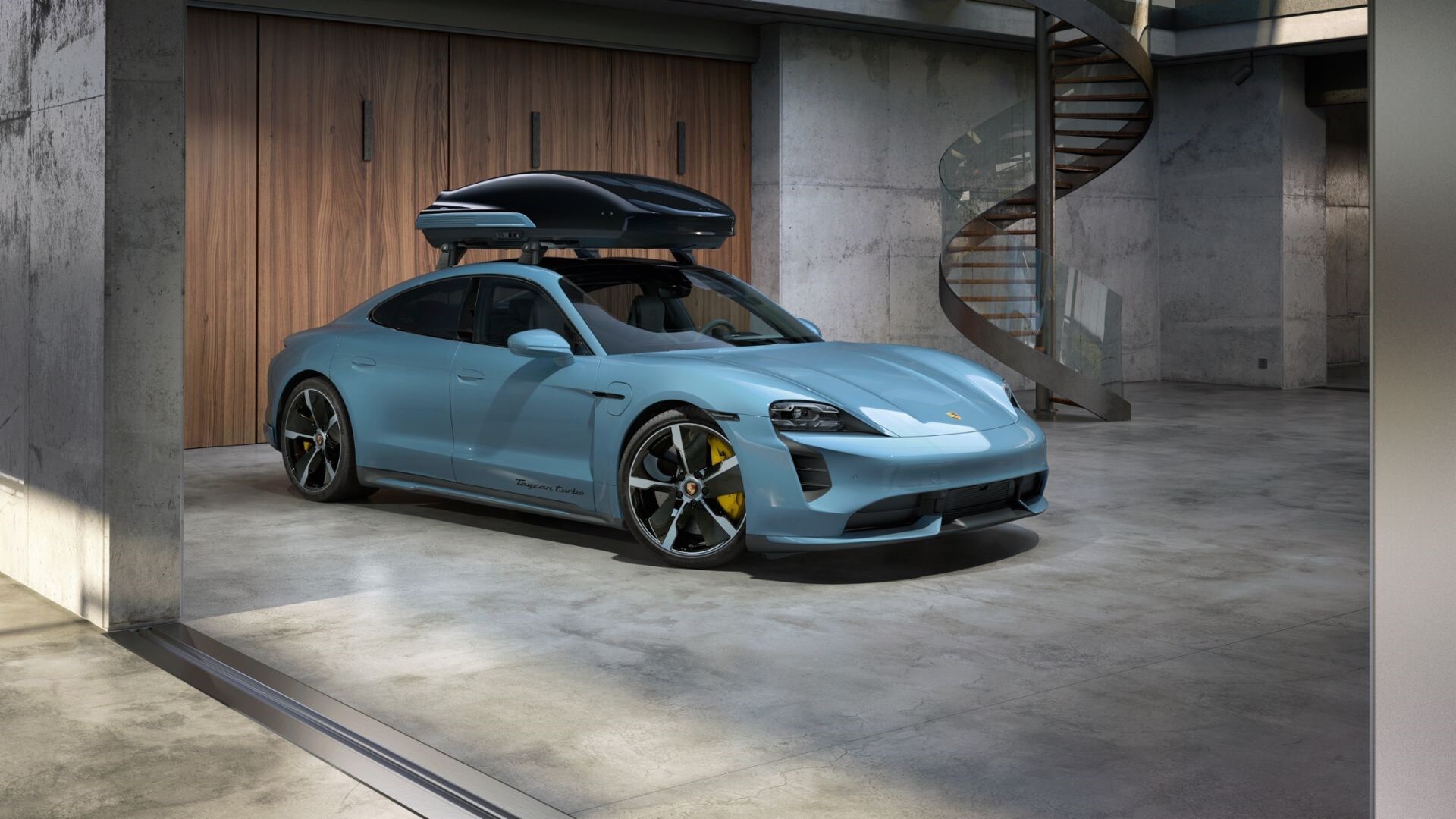 Porsche is on a mission to continuously upscale your adventures.
This time, the automaker has launched an upgraded innovative luggage system that will make sure you can bring outdoor equipment, and other adventure needs on all your expeditions – introducing the Performance Roof Box from Porsche Tequipment.
Simple handling and a high degree of everyday usability have been the focus of the new roof box's development, but that's not all. It can survive tough conditions on the rough road, and at incredibly high speeds too!
Exceptional Design


Created in cooperation with Studio F.A. Porsche, the new roof box features a counter-curve shape, and separation edge – with the design based on the "form follows function" principle. A three-dimensional silver Porsche logo embellishes the rear end. The roof box and the side blades are available in classy colors: High-Gloss black, Carrara White Metallic, Dolomite Grey Metallic, and Volcano Grey Metallic.
Another interesting part of the development is that the designers used a 1:1 clay model in the early stages. By using physical prototypes, designers say they are able to find out if the design achieves the desired effect in reality as seen in 3D.
Features




The Performance Roof Box is 92 centimeters wide, 212 centimeters long, and 44.5 centimeters high. It boasts of a remarkable 480 liters of storage capacity – which means at least three snowboards or five pairs of skis can fit in it! All your adventure needs can be loaded in the roof box as the luggage system can support a maximum load of up to 75 kilograms.
With a quick-fastening system in place, the box can be conveniently mounted on all base carrier roof transport systems. It's also able to open from either side, which allows effortless and uniform loading. Want more good news? When you purchase the Performance Roof Box, you'll also get inclusive accessories – securing straps, two pairs of gloves, protective cover with Porsche logo, and Porsche Crest sticker.
Dynamic Driving Tests


The new roof box underwent a comprehensive program of testing with the Taycan Cross Turisimo. It was given the additional "Performance" designation after being tested at maximum speeds of up to 200 km/h and proved itself mighty, meeting the wishes of many Porsche customers to use additional luggage space at higher speeds.
Through dynamic and endurance tests, the controllability of the vehicle even with a fitted roof box at high speeds, and the roof box's ability to withstand harsh conditions on the rough-road were established. Porsche has also ensured that refinement and aerodynamics are on point through wind-tunnel testing in Weissach.
According to Porsche, they will conduct trials and tests for other models in the future. The Performance Roof Box is now available in Porsche Centers.