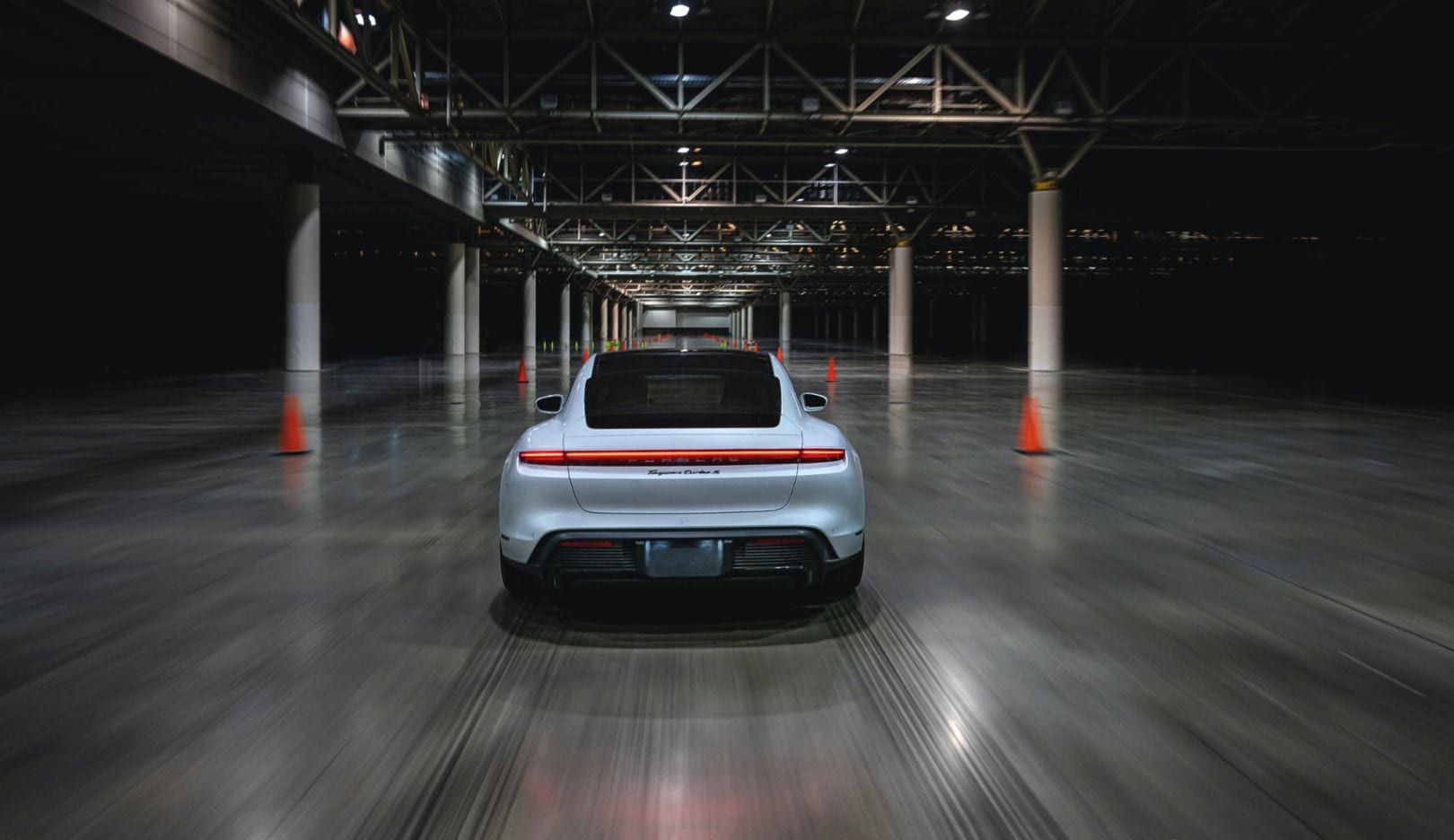 One breathless run was all it took.
Clocking in 165.1 km/h, the all-electric four-door 2021 Porsche Taycan Turbo S has taken the Guinness World Record for the fastest speed by a vehicle indoors.
Dublin-born racing driver Leh Keen captained the Taycan and displayed amazing acceleration within the New Orleans Convention Center.


The title was snared from a Ford Fiesta rallycross car that held a 138.4 km/h record in 2013. This record has stood for a remarkable seven years because of intimidating rules strictly set by Guinness World Records. Acceleration has to be done exclusively within the building space. The start and finish should be at a complete standstill. There is no escape route, no safety net, no run-up.
Leh Keen required a car that he could trust his life with in order to break the Guinness Record with utmost safety and confidence. He selected a car that is among the best at accelerating, and most secure at decelerating and is surefooted in challenging conditions.
Displaying a powerful ability to accelerate to 100 km/h in only 2.8 seconds from a standstill, an all-wheel-drive to maximize grip, and a powerful carbon-ceramic brakes, the all-electric Taycan Turbo S is simply the perfect car for this daunting challenge.
During the run, it proved its dominion over the unpredictable surface of the New Orleans exhibition hall that replicated ice when being driven over at that speed.

After his record attempt, Keen powerfully shared that not for a moment did he doubt he could do accomplish the record.

"I could feel the Taycan's systems figuring it out, working so hard to keep me heading straight – it was such an impressive feat. To accelerate so hard on such an erratic surface was incredible," Keen said.
With its two axle-mounted electric motors, the 2021 Porsche Taycan Turbo S features 560 kW. This allows a record-breaking acceleration from zero to 100 km/h in 2.8 seconds or even faster.


The Taycan's energy is drawn from a 93.4 kWh battery pack.
Without a doubt, the 2021 Porsche Taycan displayed power, speed, and sustainability that is incomparable and can be truly trusted. Porsche … there is no substitute!